Of the many forms that love can take, marriage is one of the most beautiful, as portrayed in these love quotes for husband. Marriage is also one of the most challenging relationships there is, as most will undoubtedly agree. Married couples have to overcome numerous struggles and differences in order for a marriage to be successful. That's why it helps to remind ourselves why we chose our partner in the first place, and how much we love him. If you enjoy these quotes, be sure to check out our love messages for her, and our thinking of you quotes. You can buy gifts for husband here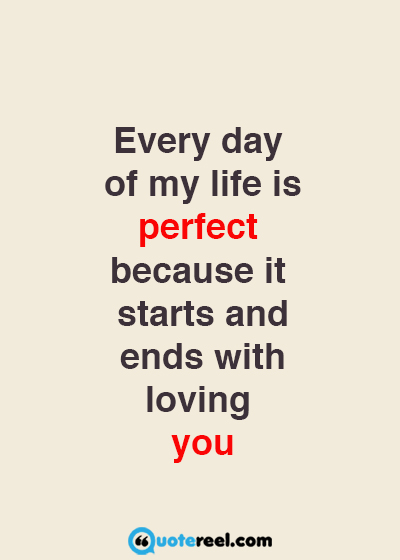 Every day of my life is perfect because it starts and ends with loving you.
---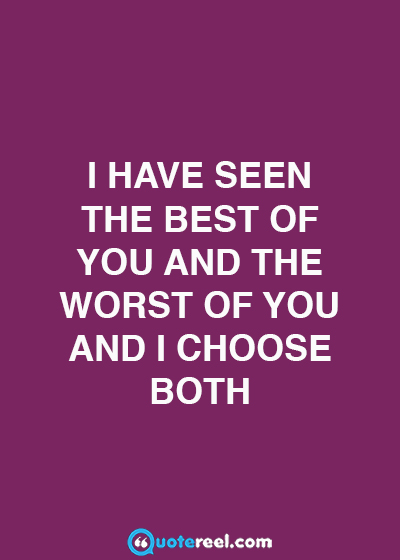 I have seen the best of you and the worst of you, and I choose both
---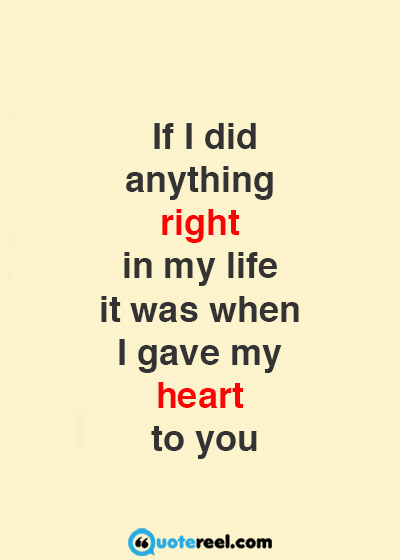 If I did anything right in my life it was when I gave my heart to you.
---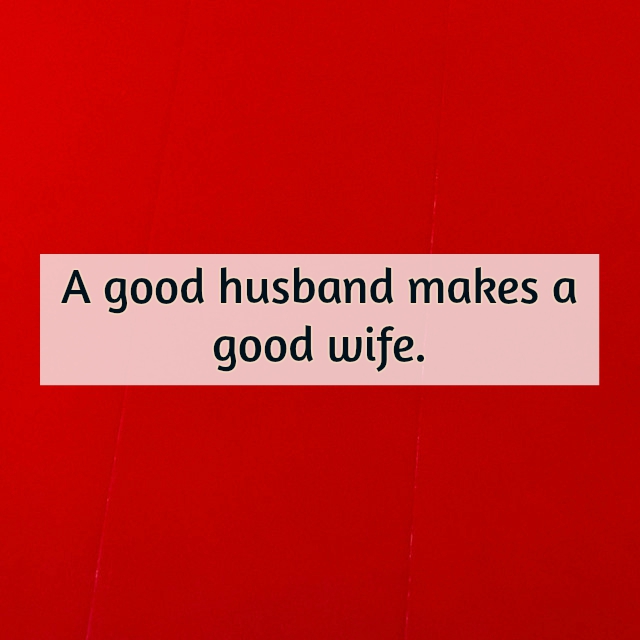 A good husband makes a good wife.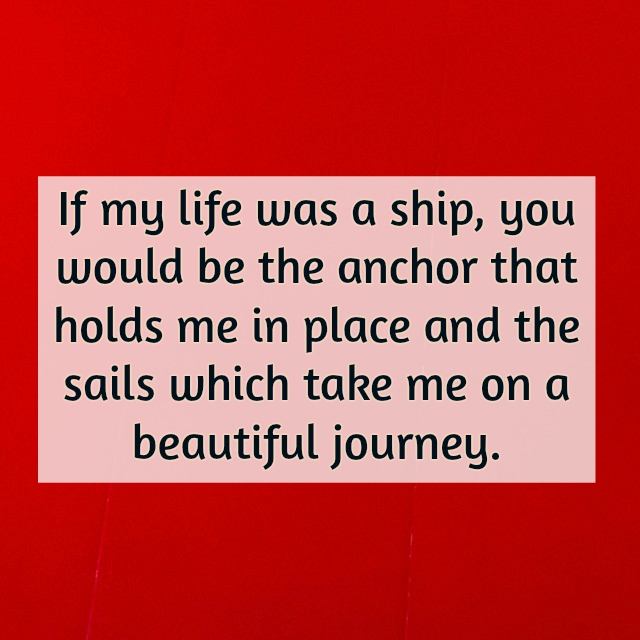 If my life was a ship, you would be the anchor that holds me in place and the sails which take me on a beautiful journey.
---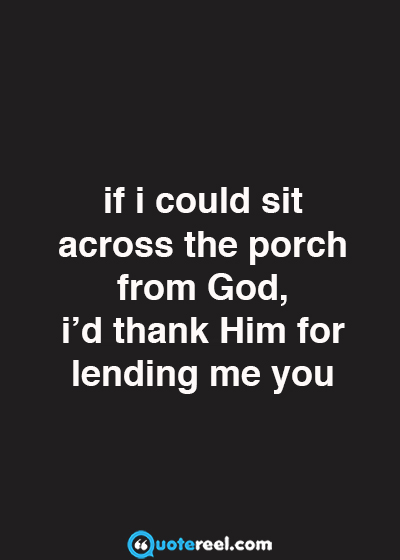 If I could sit across the porch from God, I'd thank Him for lending me you.
---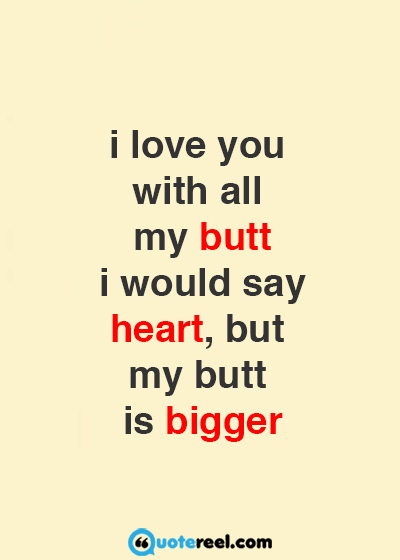 I love you with all my butt. I would say heart, but my butt is bigger.
---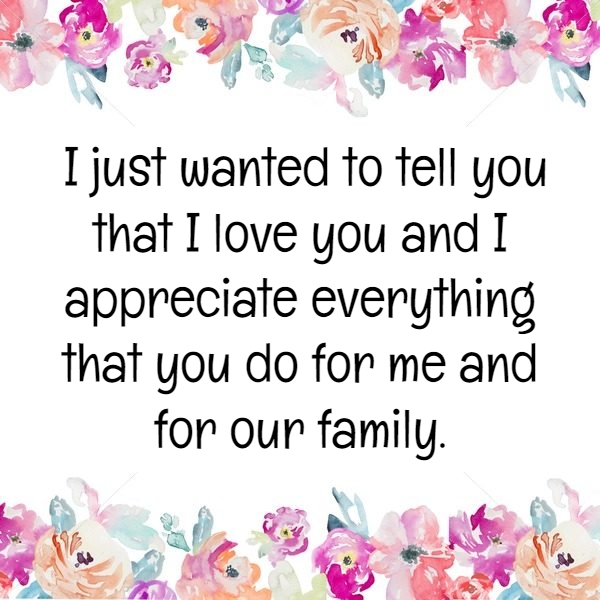 I just wanted to tell you that I love you and I appreciate everything that you do for me and for our family.
---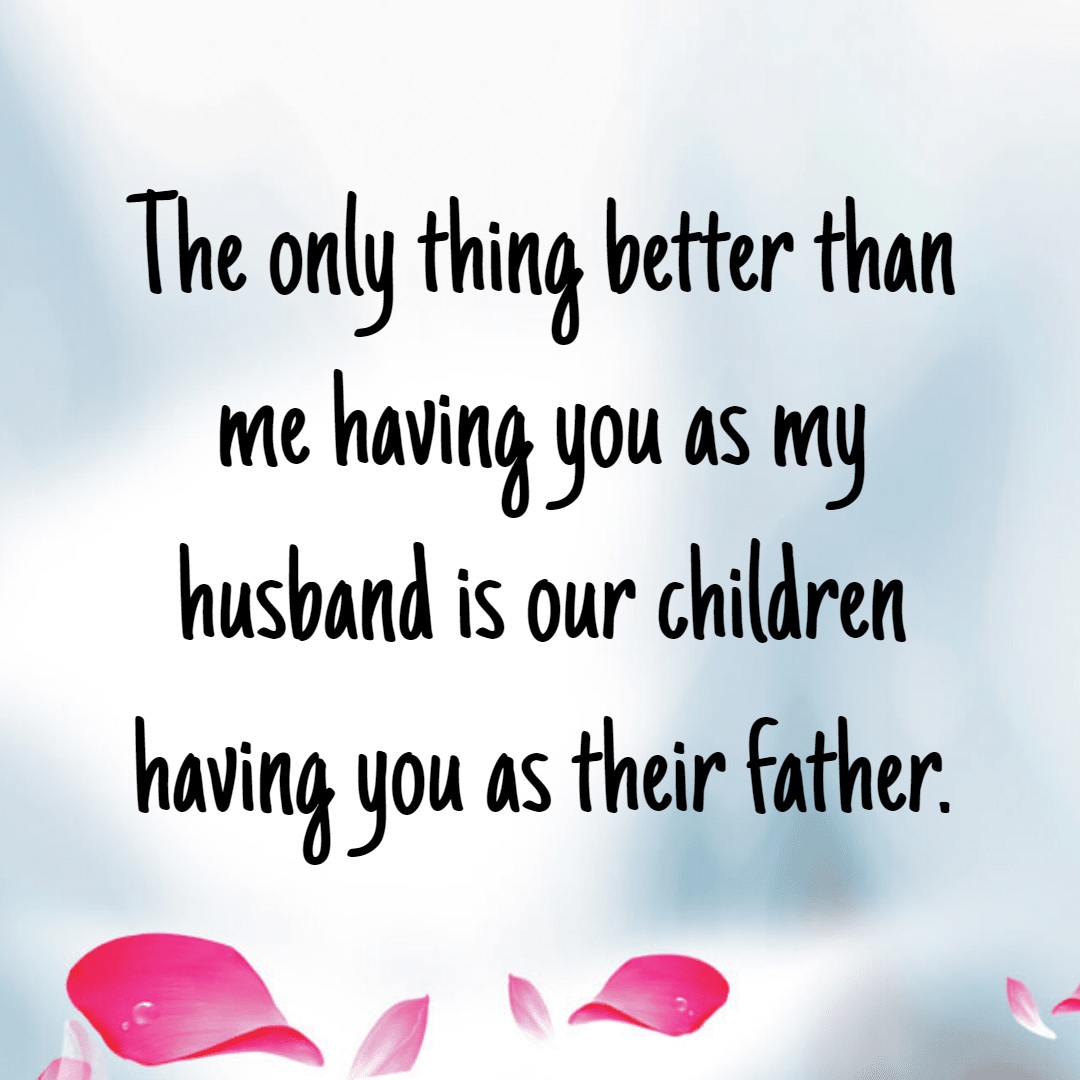 The only thing better than me having you as my husband is our children having you as their father.
---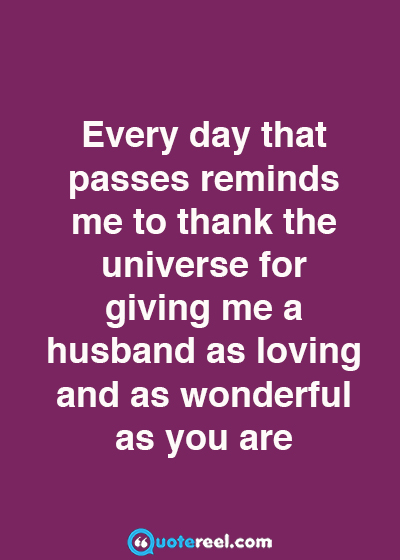 Every day that passes reminds me to thank the universe for giving me a husband as loving and as wonderful as you are.
---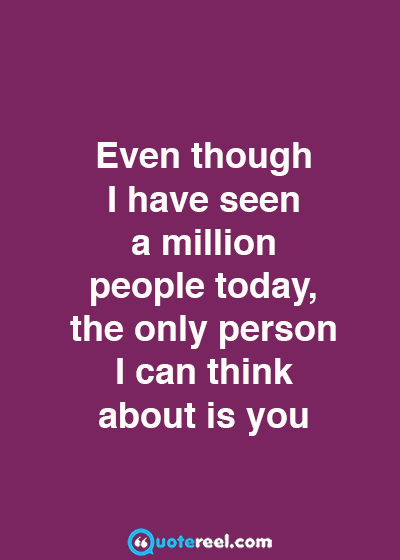 Even though I have seen a million people today, the only person I can think about it you.
---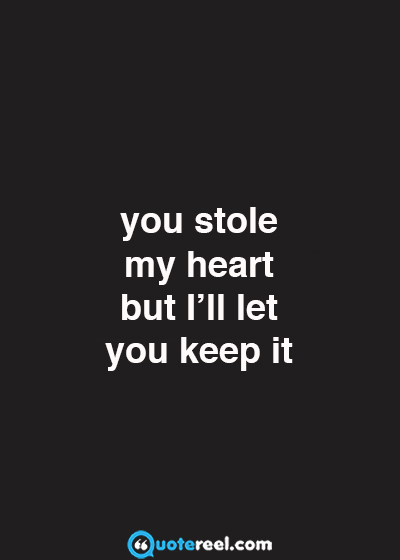 You stole my heart, but I'll let you keep it.
---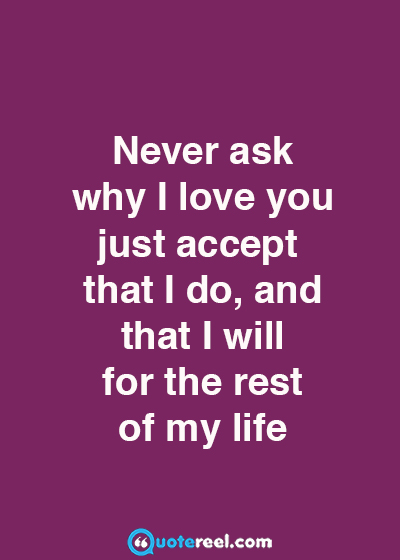 Never ask why I love you. Just accept that I do, and that I will for the rest of my life.
---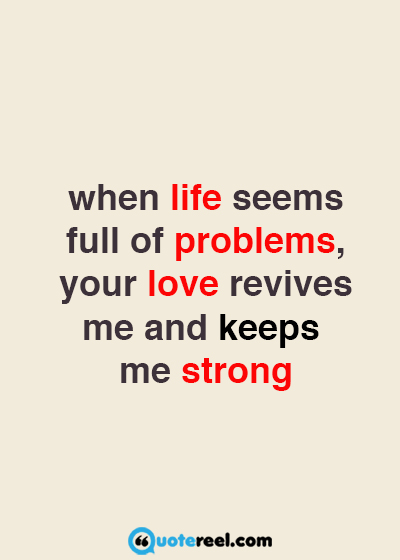 When life seems full of problems, your love revives me and keeps me strong.
---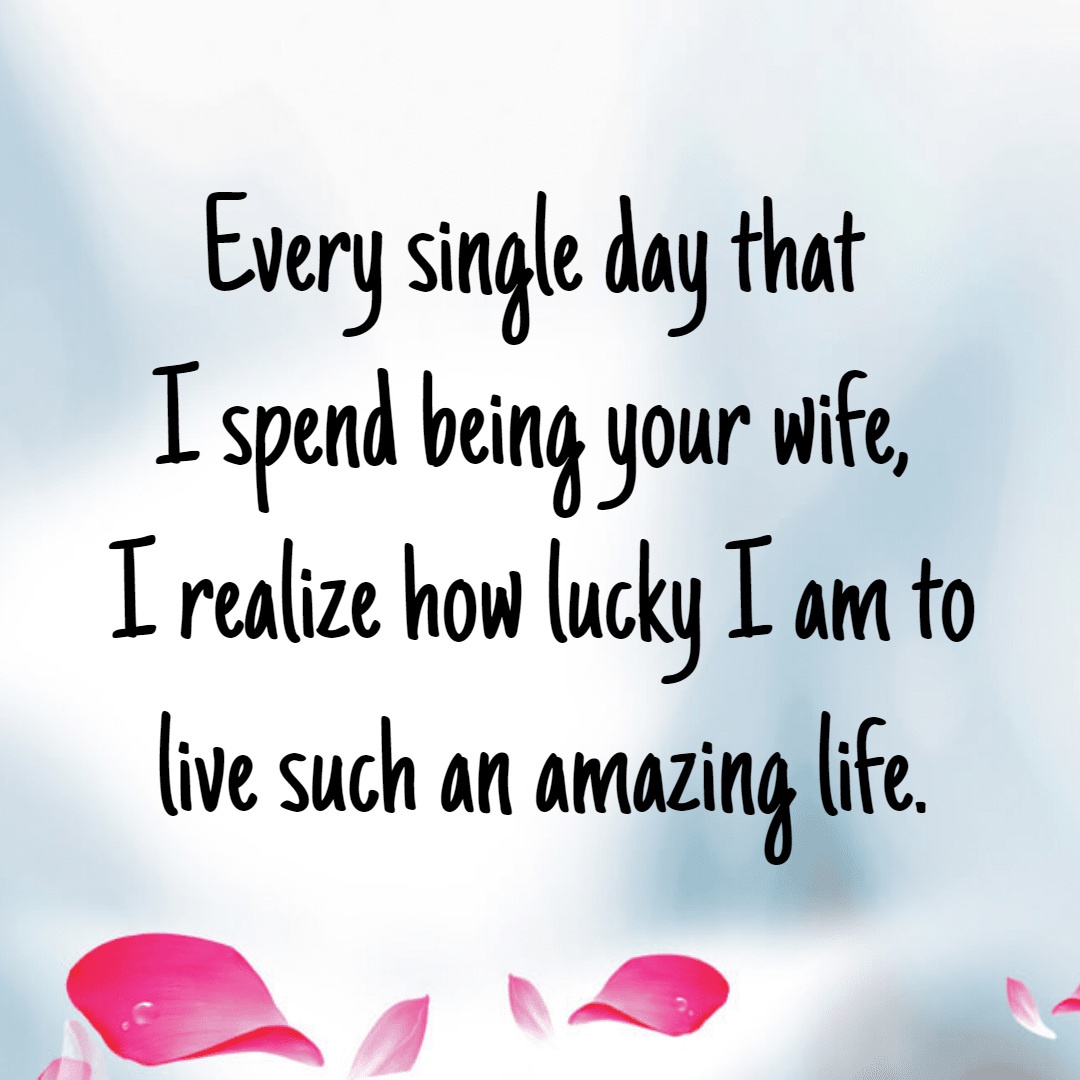 Every single day that I spend being your wife, I realize how lucky I am to live such an amazing life.
---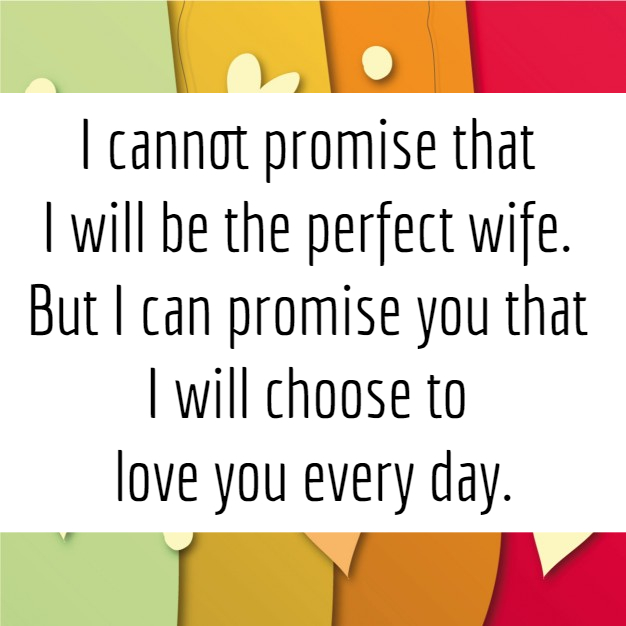 I cannot promise that I will be the perfect wife. But I can promise you that I will choose to love you every day.
---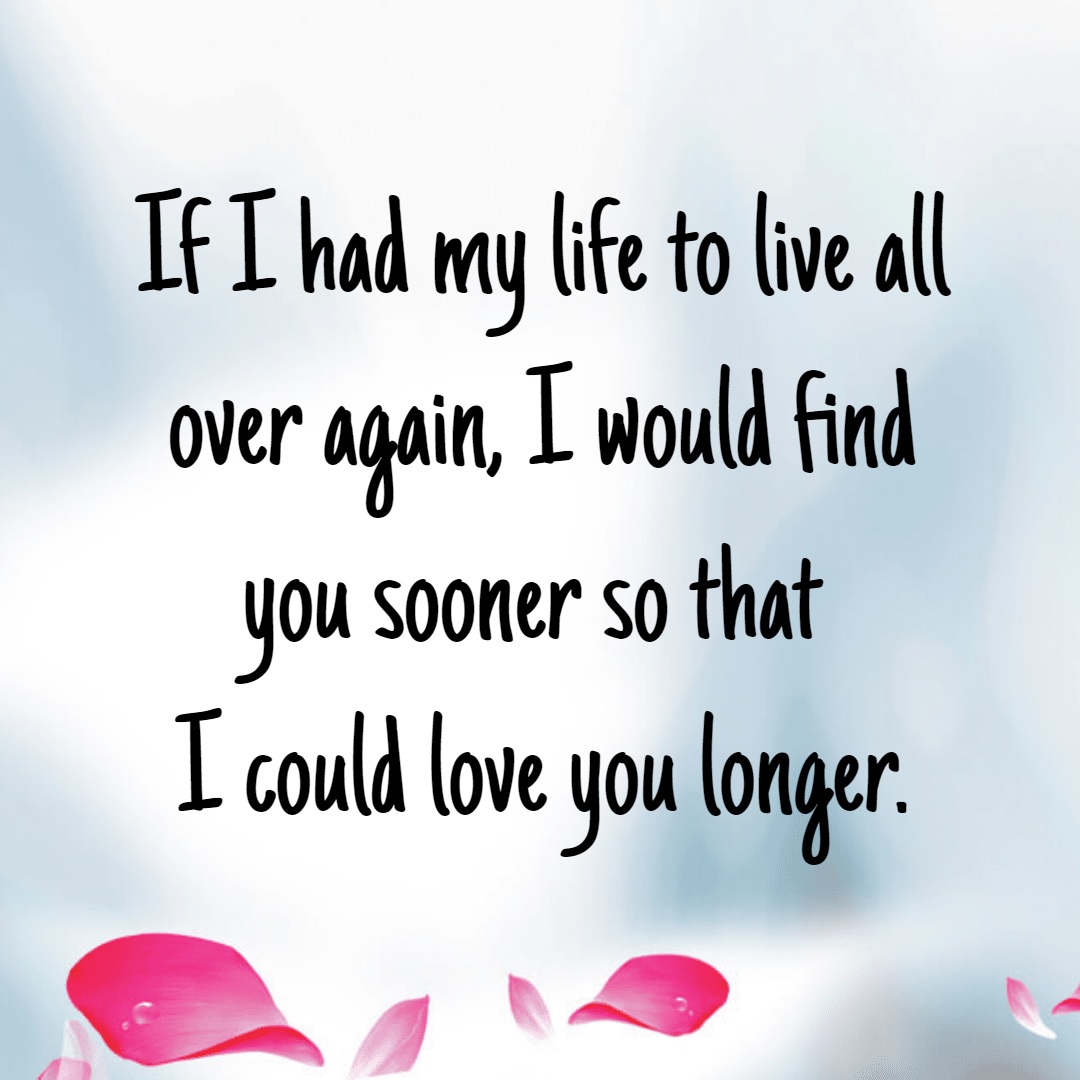 If I had my life to live all over again, I would find you sooner so that I could love you longer.
---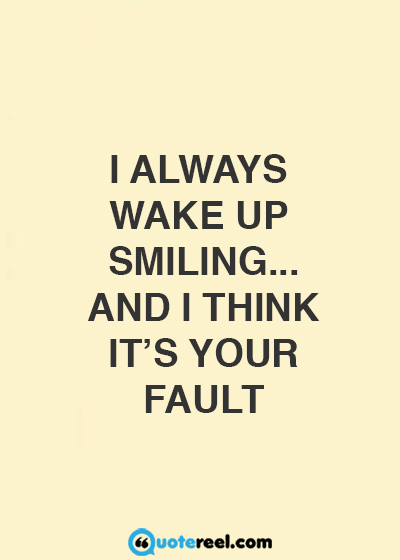 I always wake up smiling …and I think it's your fault.
---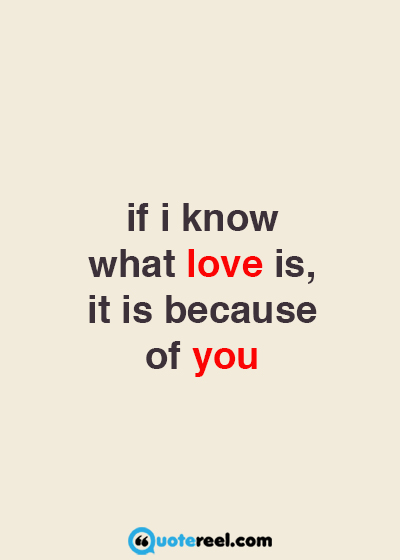 If I know what love is, it is because of you.
---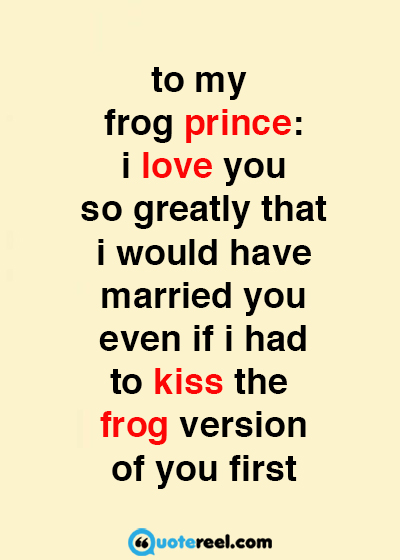 To my frog prince: I love you so greatly that I would have married you even if I had to kiss the frog version of you first.
---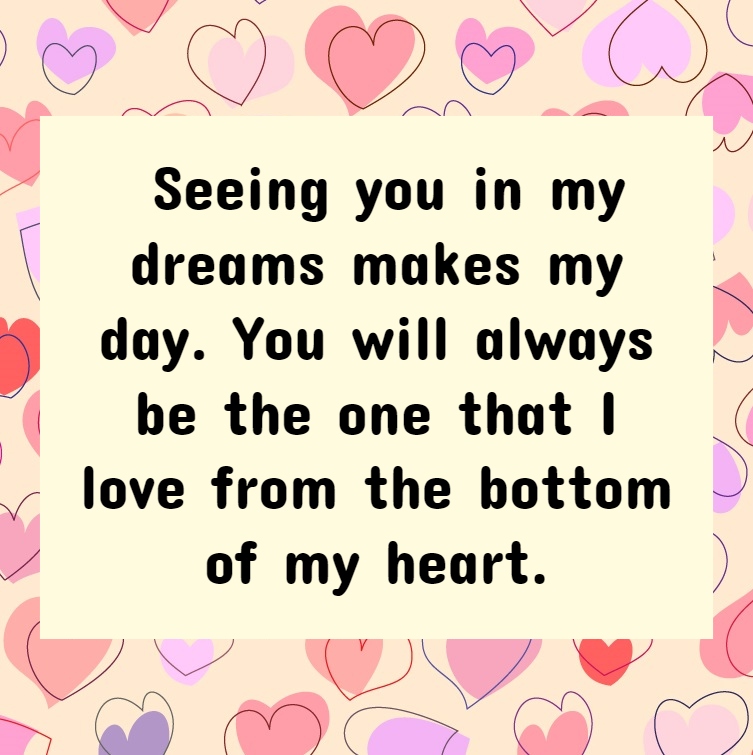 Seeing you in my dreams makes my day. You will always be the one that I love from the bottom of my heart.
---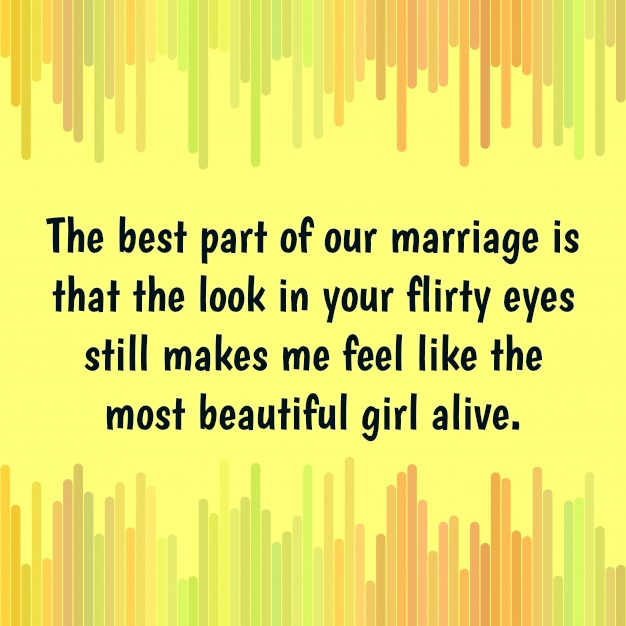 The best part of our marriage is that the look in your flirty eyes still makes me feel like the most beautiful girl alive.
---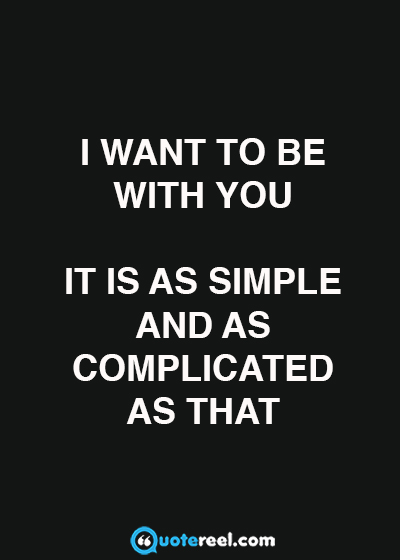 I want to be with you. It is as simple and as complicated as that.
---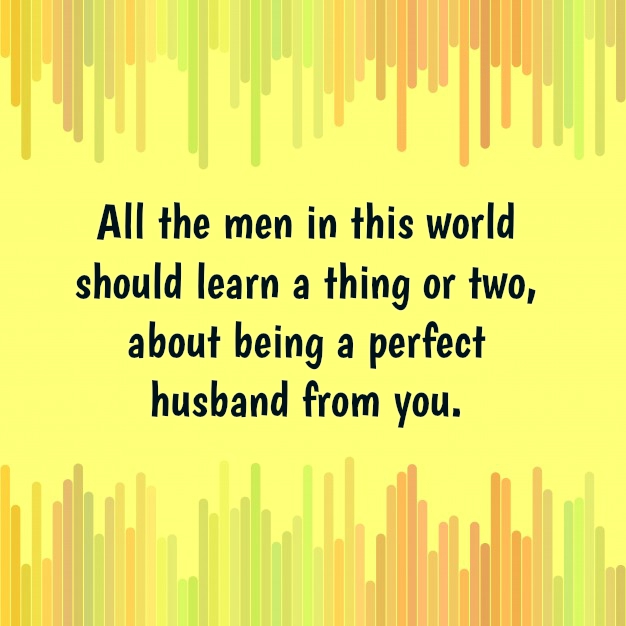 All the men in this world should learn a thing or two, about being a perfect husband from you.
---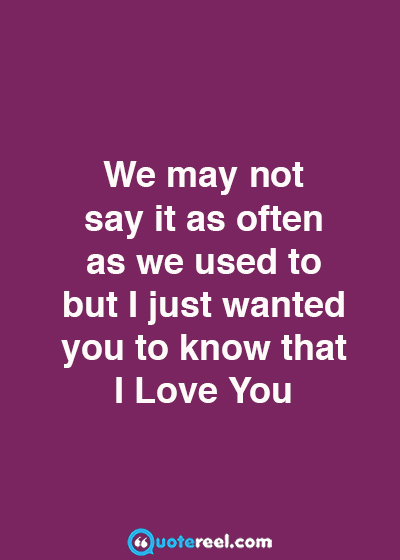 We may not say it as often as we used to, but I just wanted you to know that I love you.
---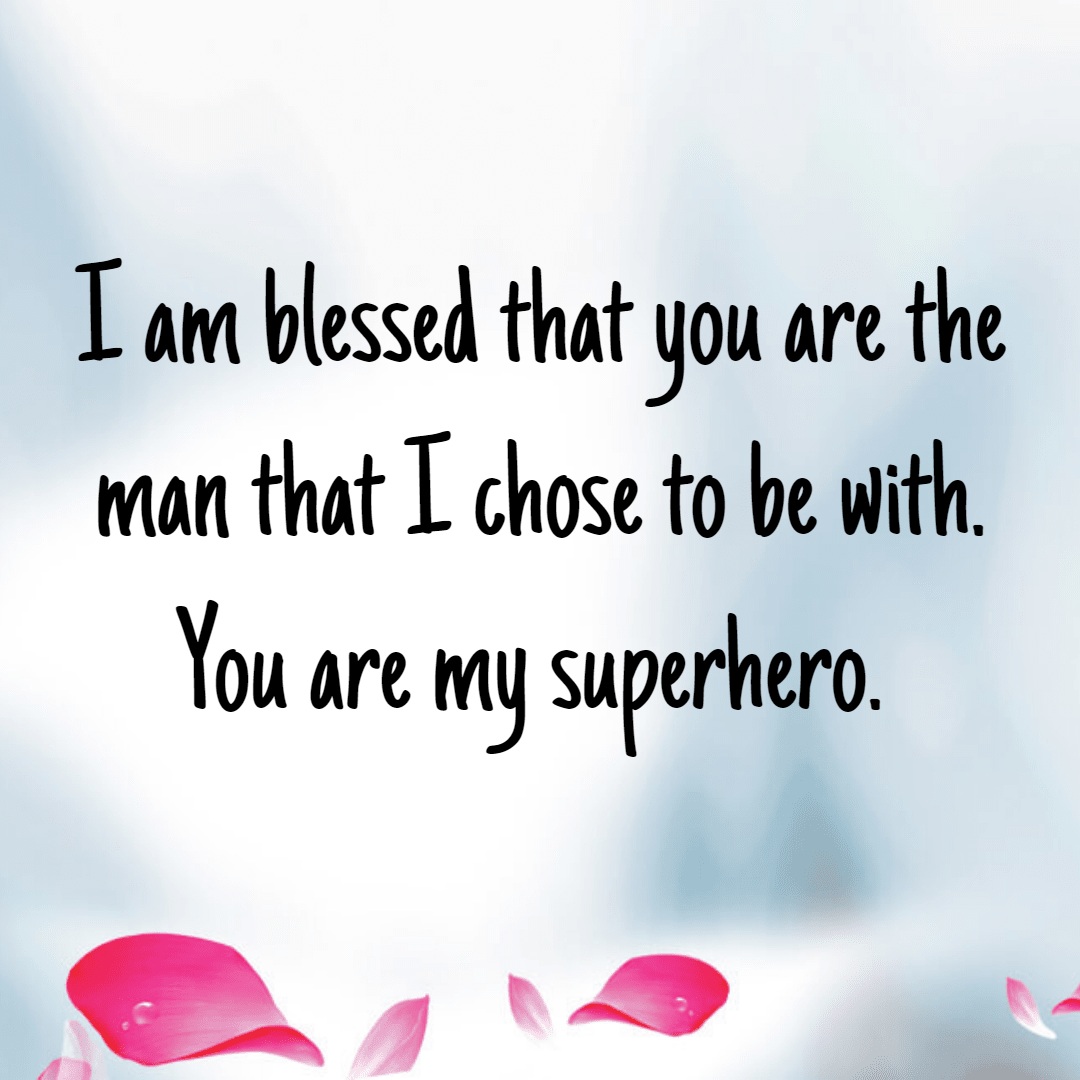 I am blessed that you are the man that I chose to be with. You are my superhero.
---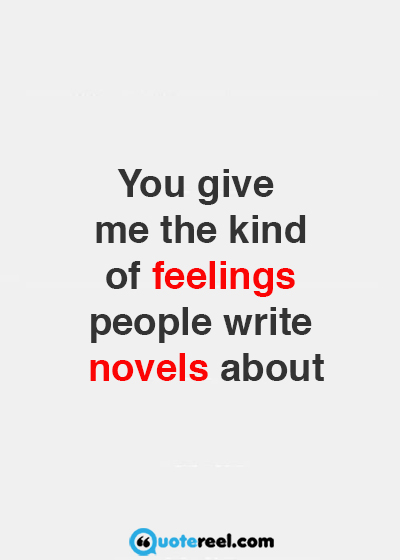 You give me the kind of feelings people write novels about
---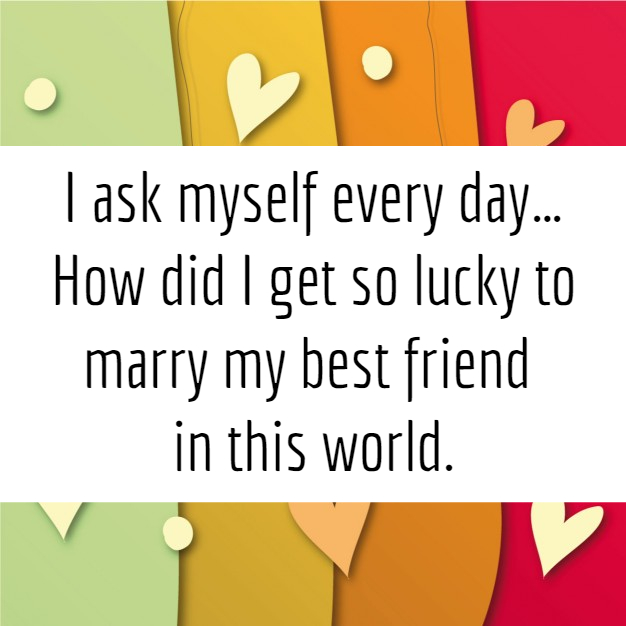 I ask myself every day… How did I get so lucky to marry my best friend in this world.
---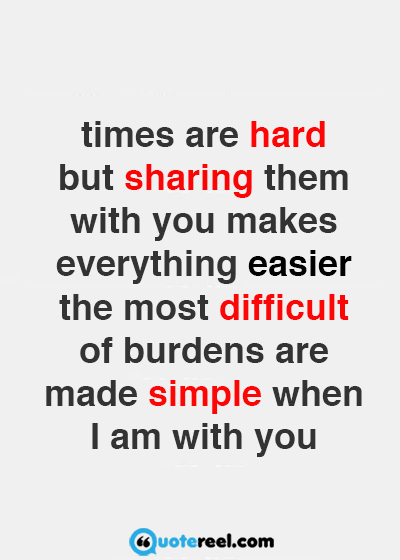 Times are hard, but sharing them with you makes everything easier. The most difficult of burdens are made simple when I am with you.
---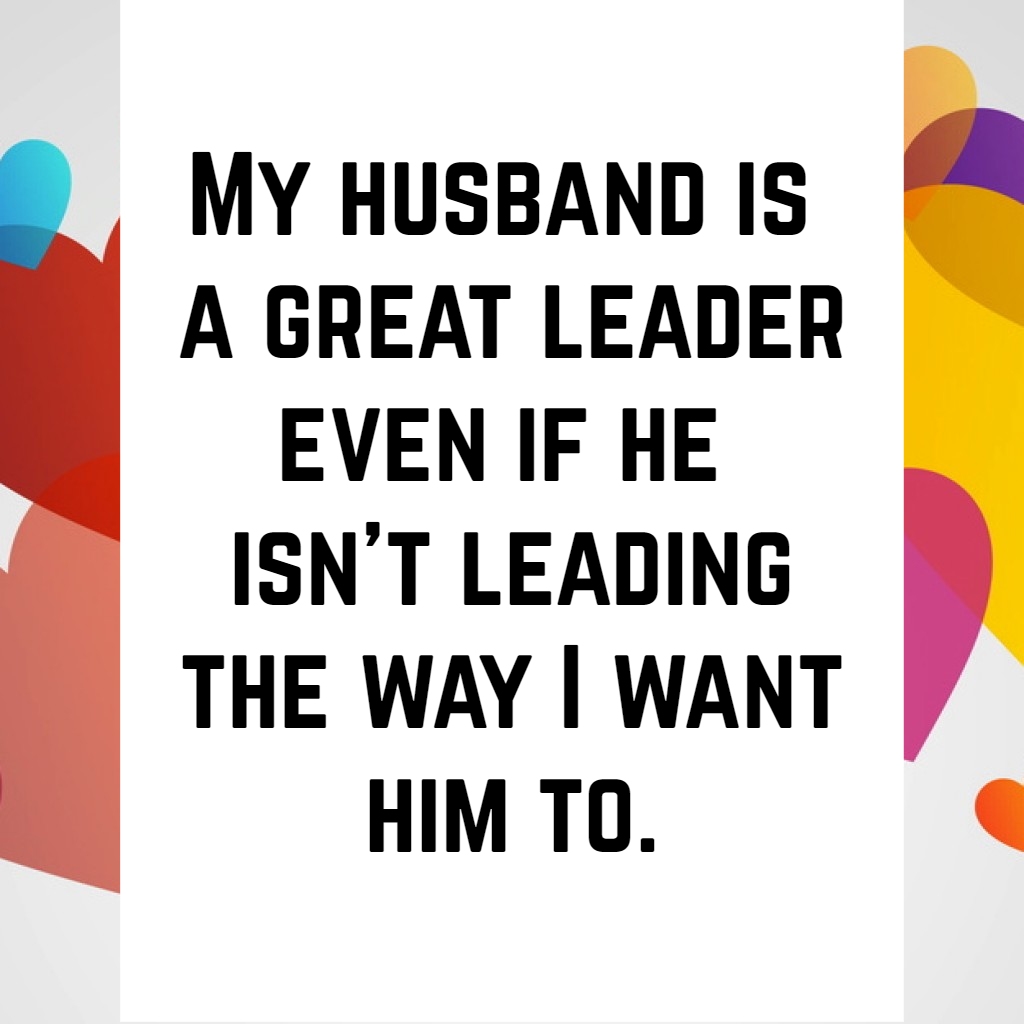 My husband is a great leader even if he isn't leading the way I want him to.
---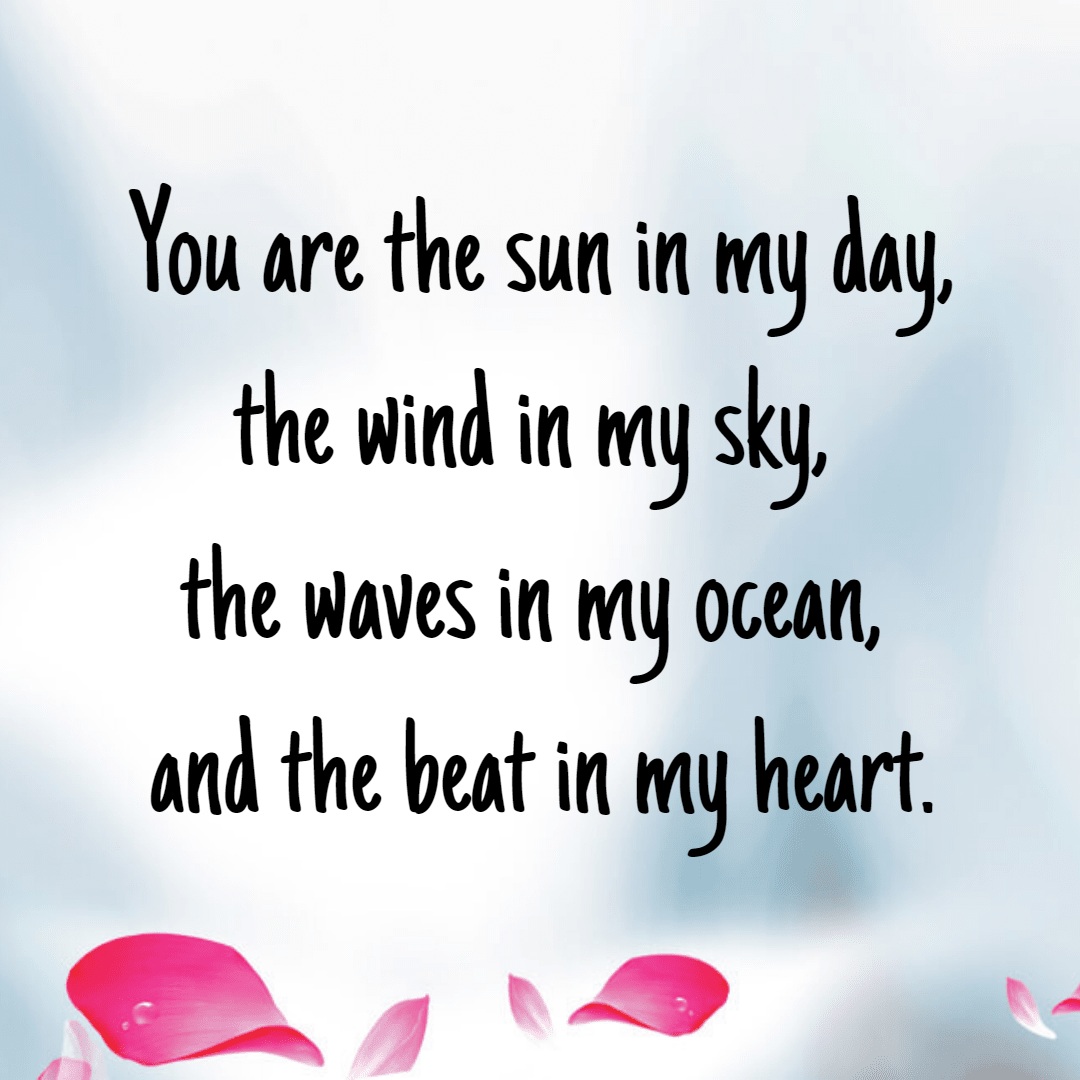 You are the sun in my day, the wind in my sky, the waves in my ocean, and the beat in my heart.
---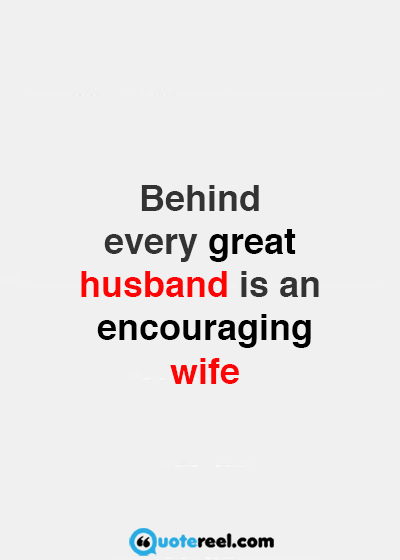 Behind every great husband is an encouraging wife.
---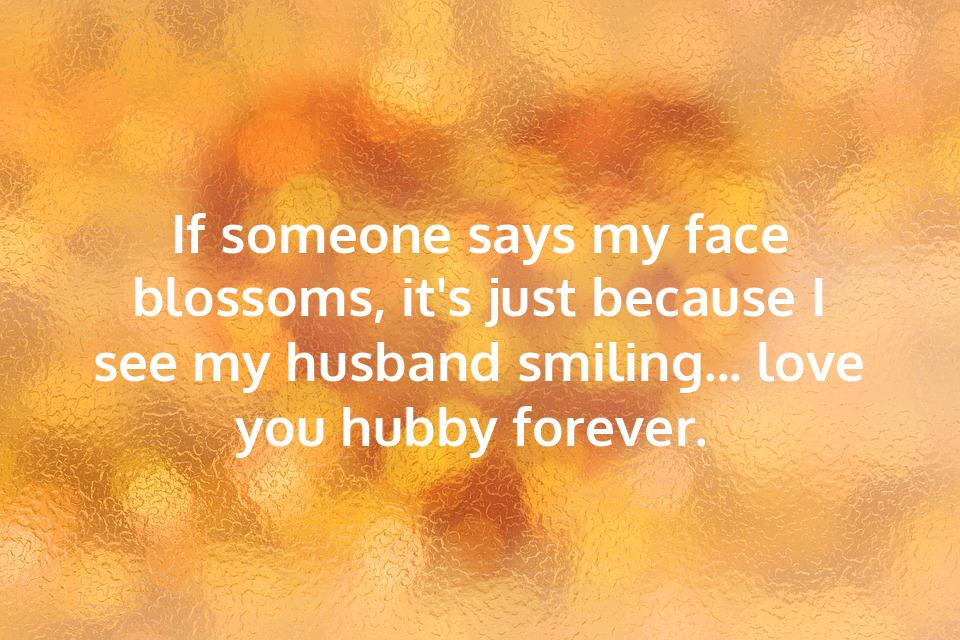 If someone says my face blossoms, it's just because I see my husband smiling… love you hubby forever.
---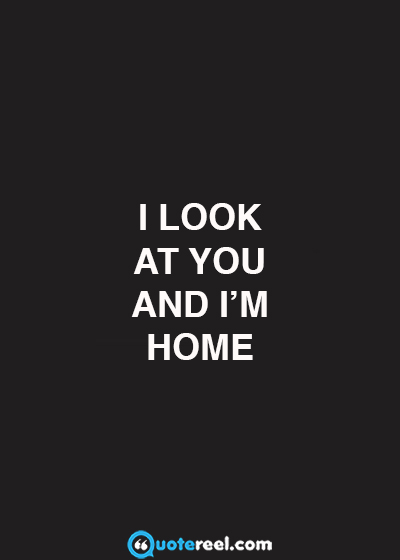 I look at you and I'm home
---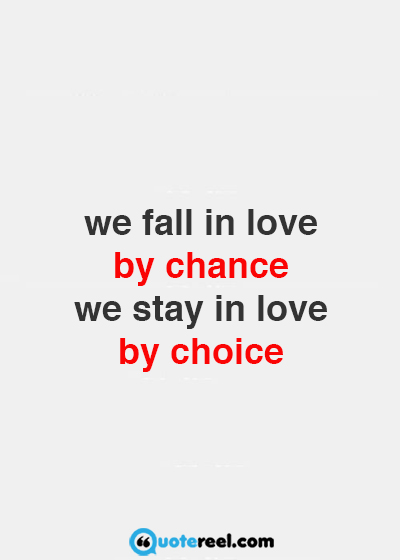 We fall in love by chance. We stay in love by choice.
---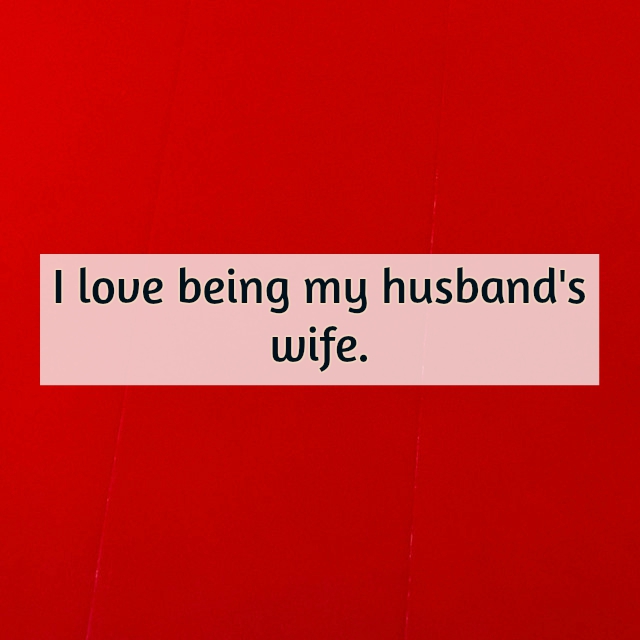 I love being my husband's wife.
---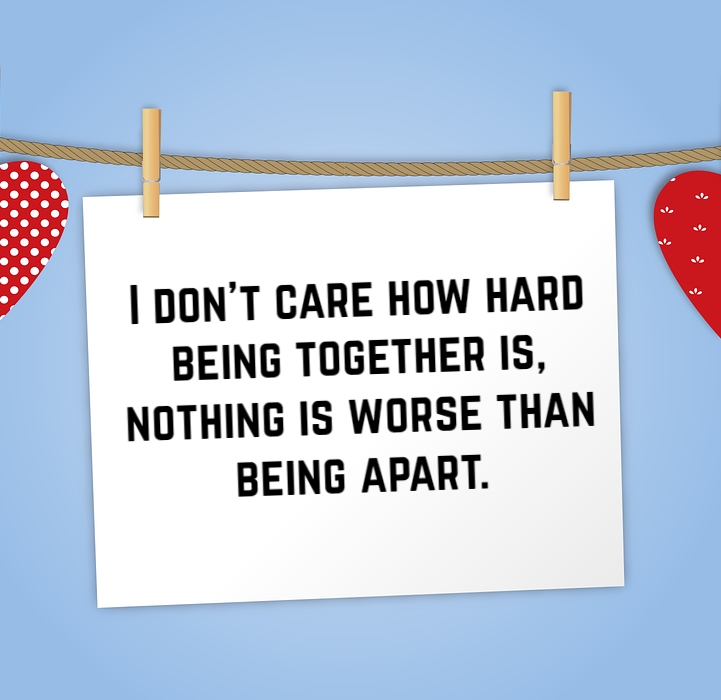 I don't care how hard being together is, nothing is worse than being apart.
---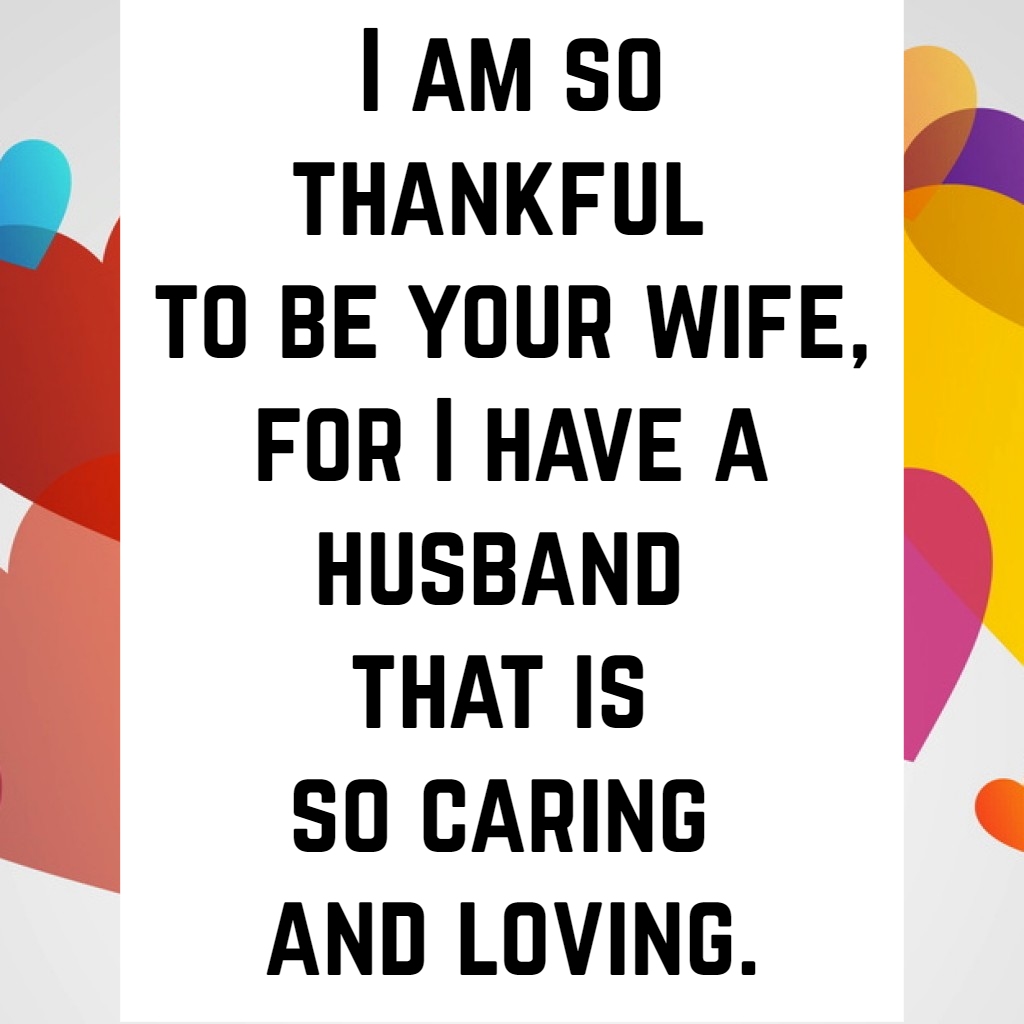 I am so thankful to be your wife, for I have a husband that is so caring and loving.
---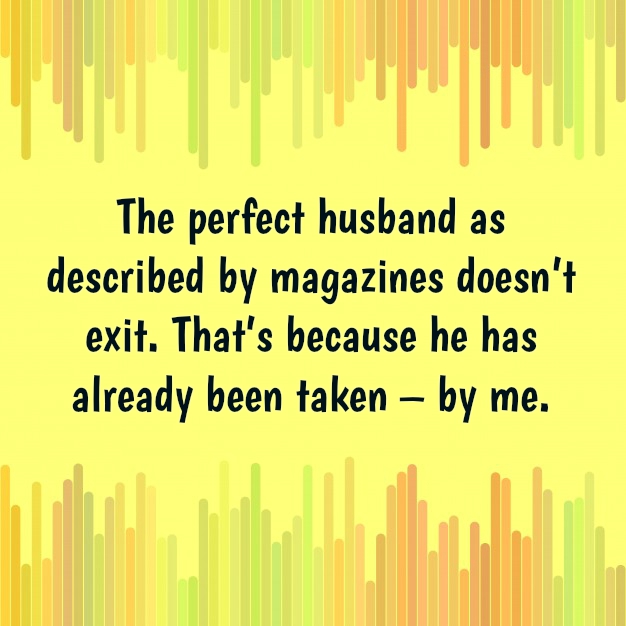 The perfect husband as described by magazines doesn't exit. That's because he has already been taken – by me.
---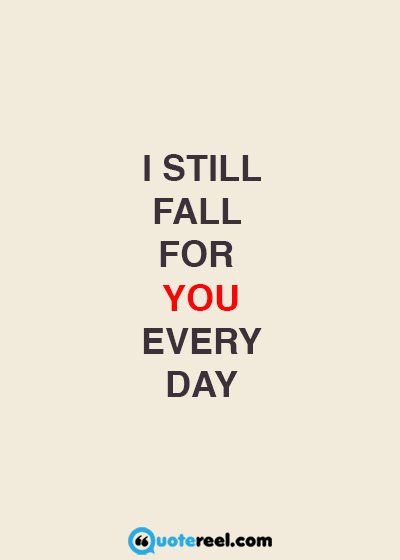 I still fall for you every day.
---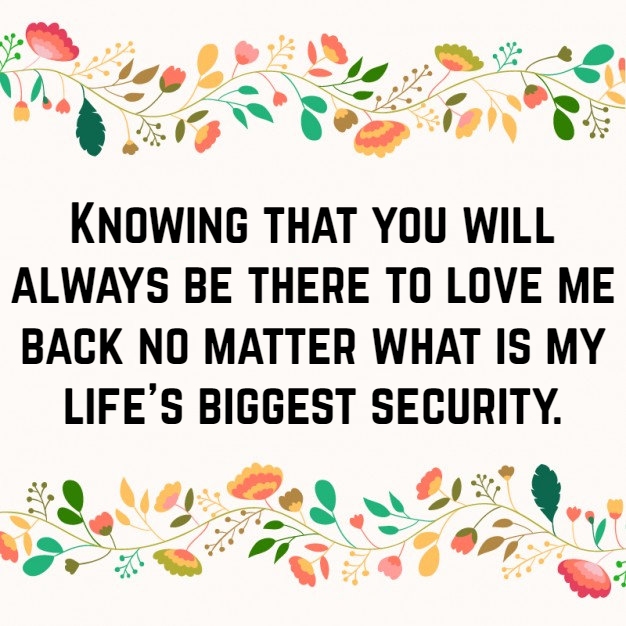 Knowing that you will always be there to love me back no matter what is my life's biggest security.
---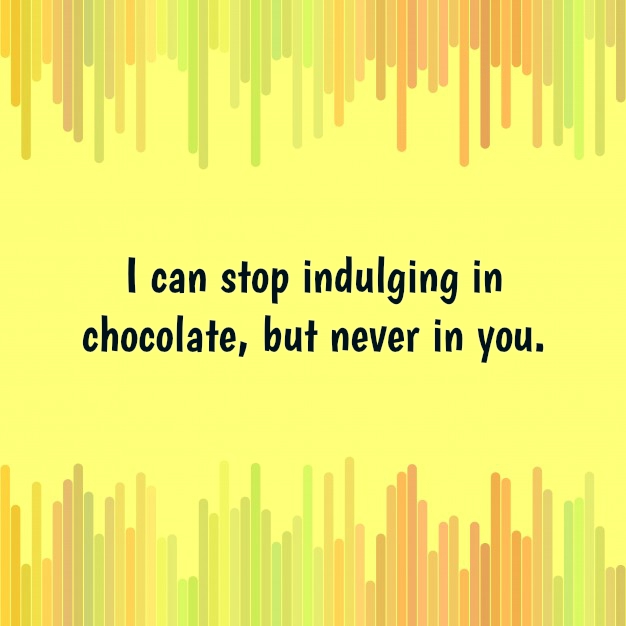 I can stop indulging in chocolate, but never in you.
---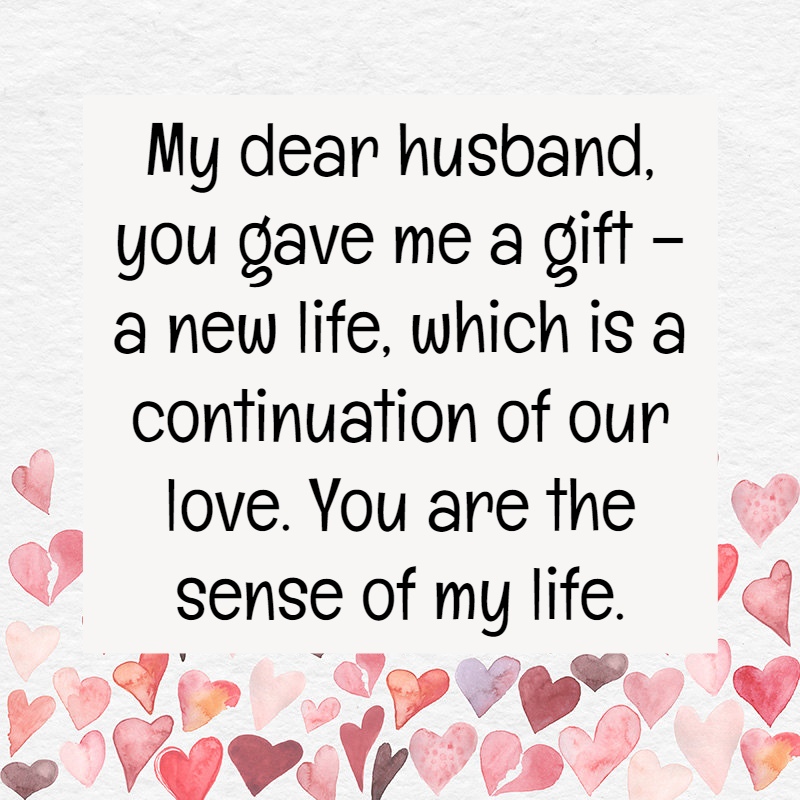 My dear husband, you gave me a gift – a new life, which is a continuation of our love. You are the sense of my life.
---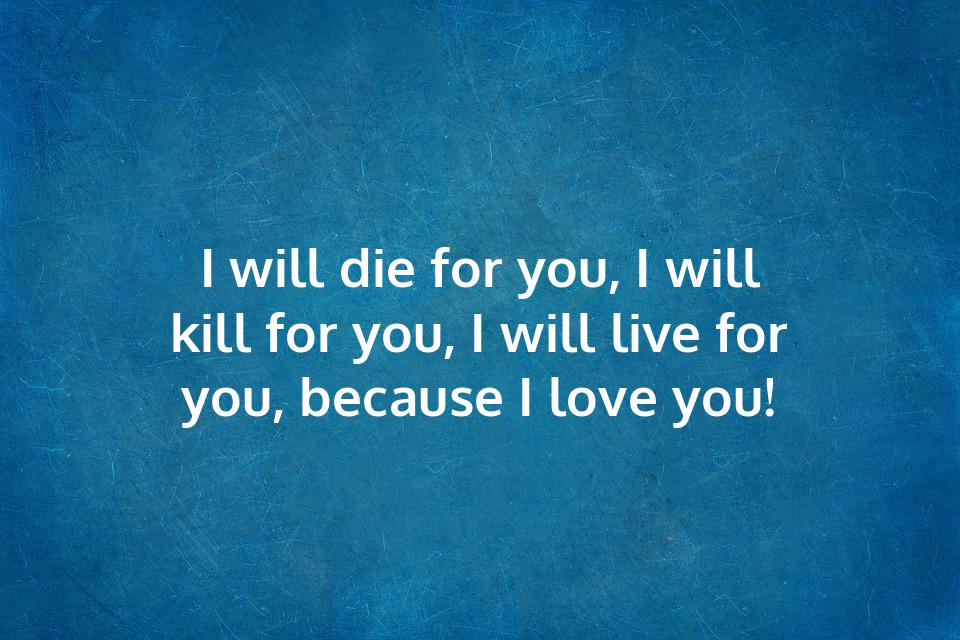 I will die for you, I will kill for you, I will live for you, because I love you!
---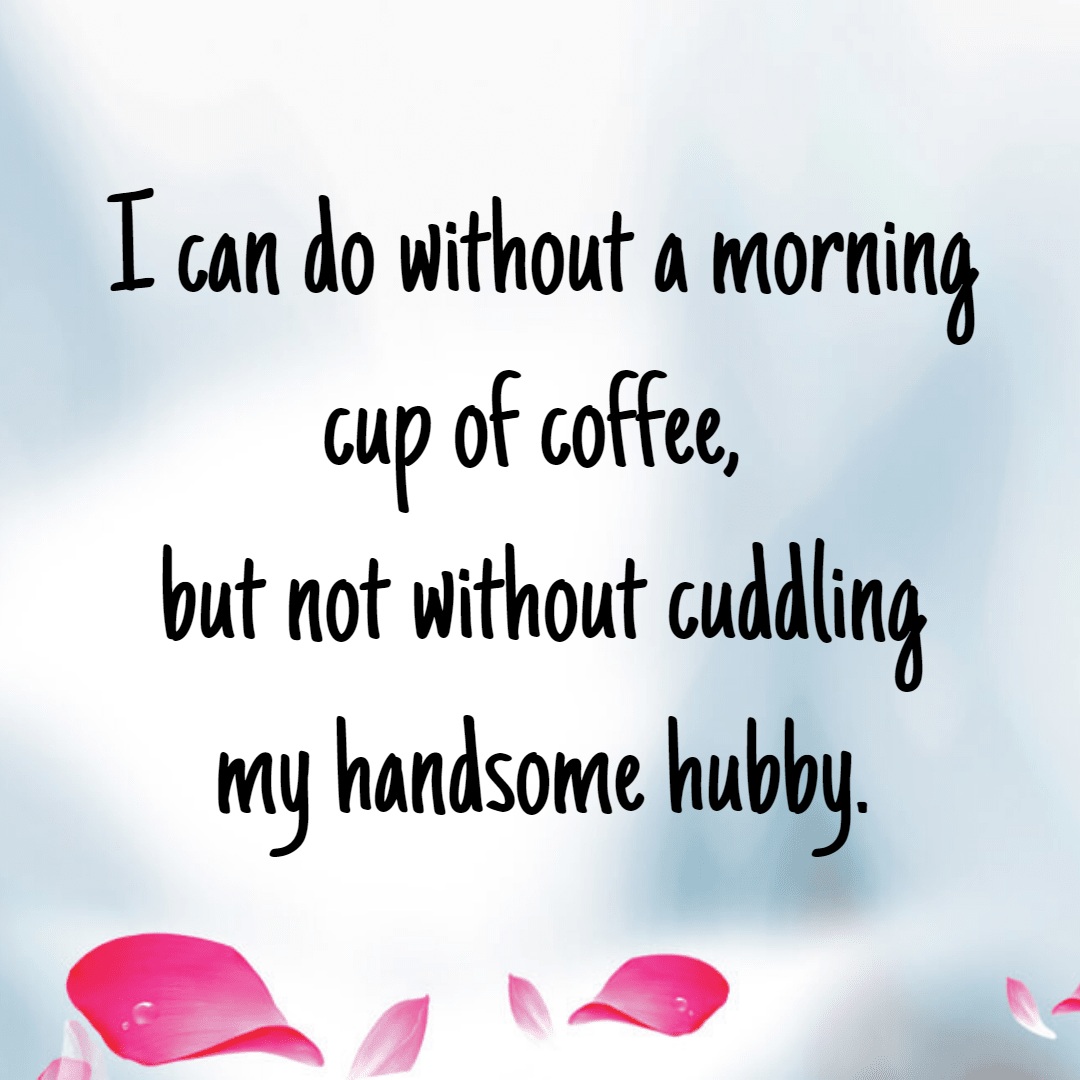 I can do without a morning cup of coffee, but not without cuddling my handsome hubby.
---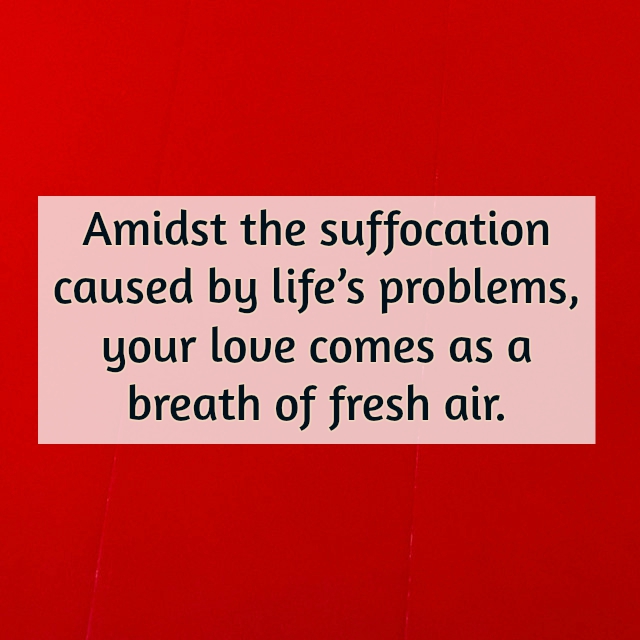 Amidst the suffocation caused by life's problems, your love comes as a breath of fresh air.
---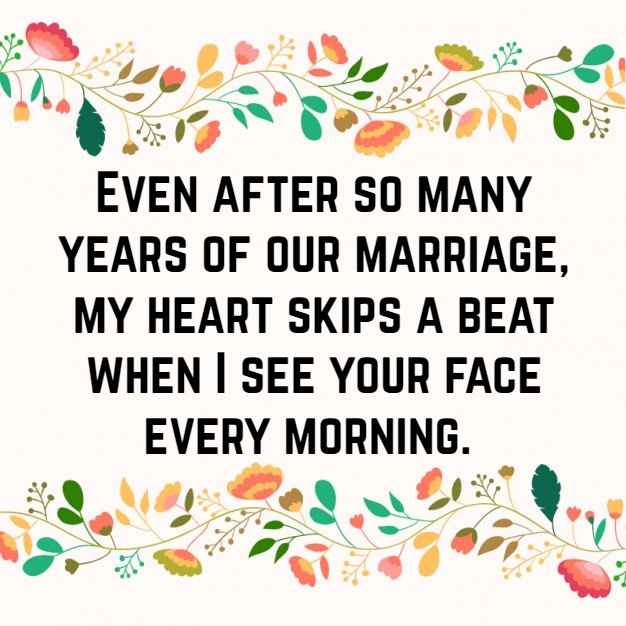 Even after so many years of our marriage, my heart skips a beat when I see your face every morning.
---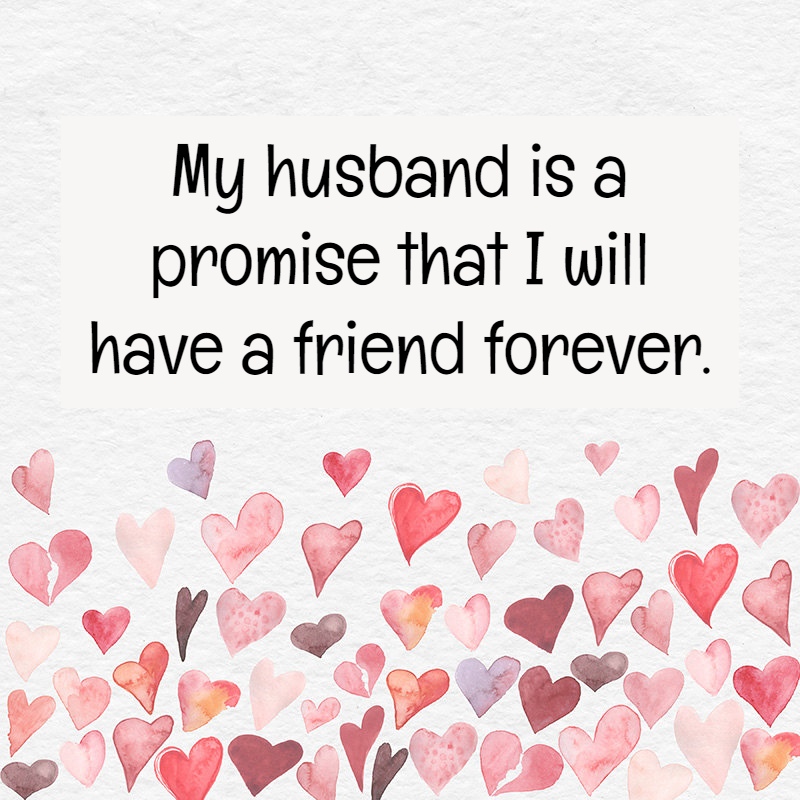 My husband is a promise that I will have a friend forever.
---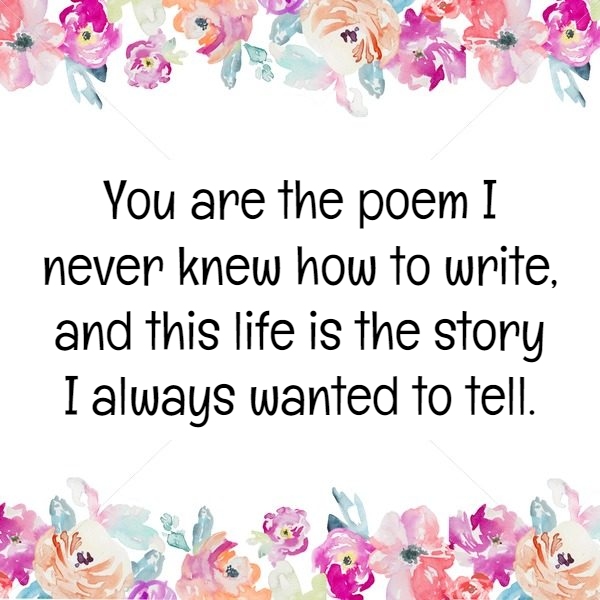 You are the poem I never knew how to write, and this life is the story I always wanted to tell.
---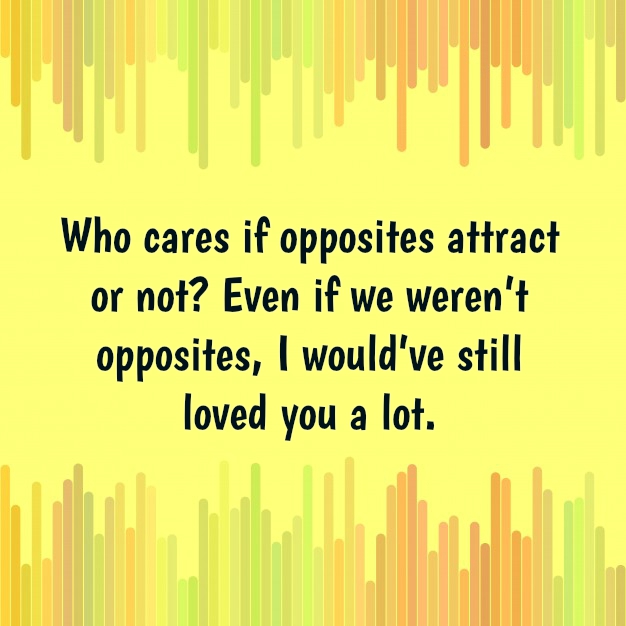 Who cares if opposites attract or not? Even if we weren't opposites, I would've still loved you a lot.
---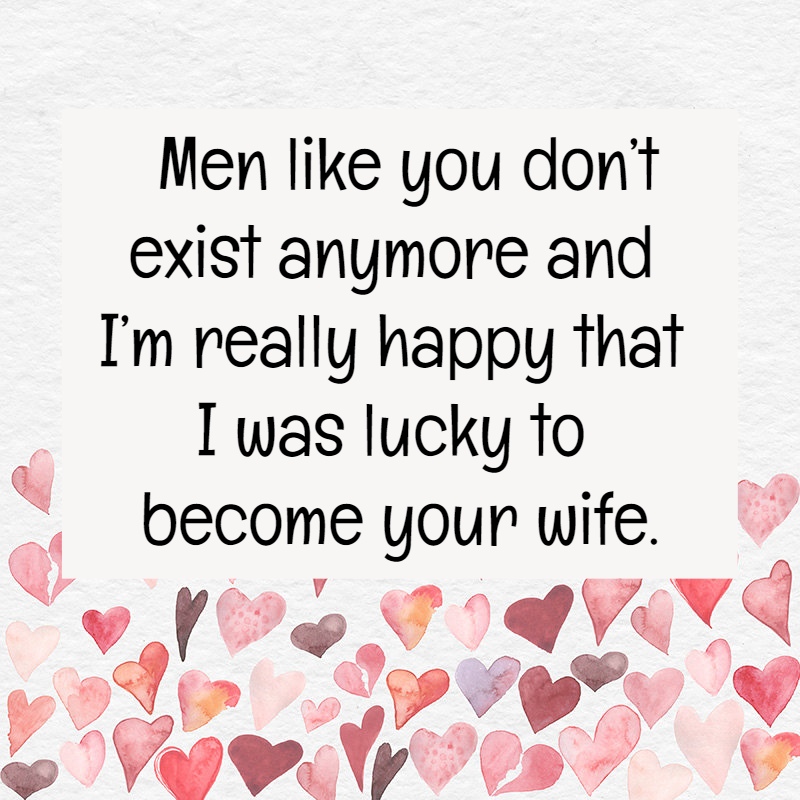 Men like you don't exist anymore and I'm really happy that I was lucky to become your wife.
---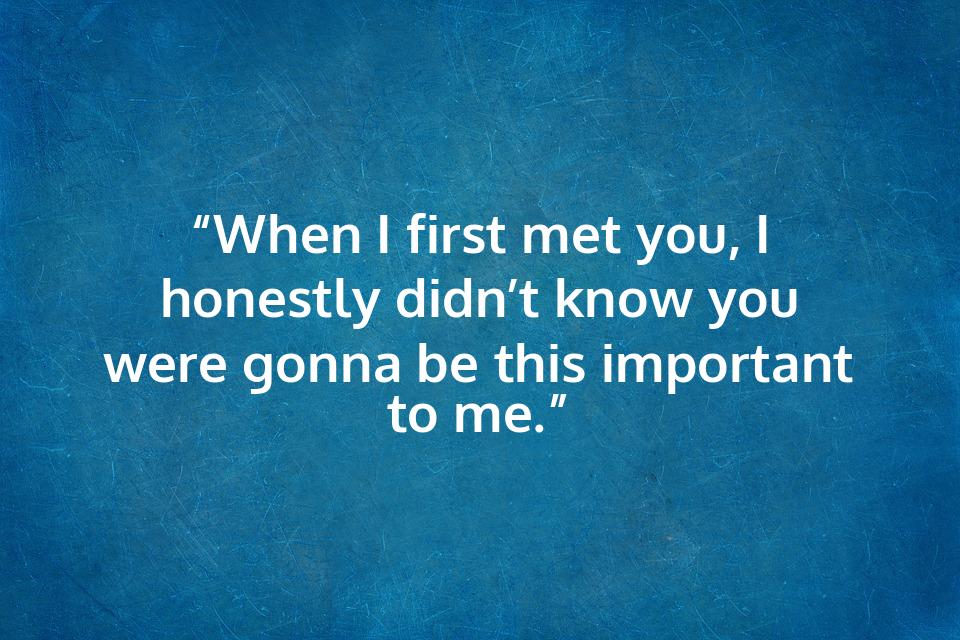 "When I first met you, I honestly didn't know you were gonna be this important to me."
---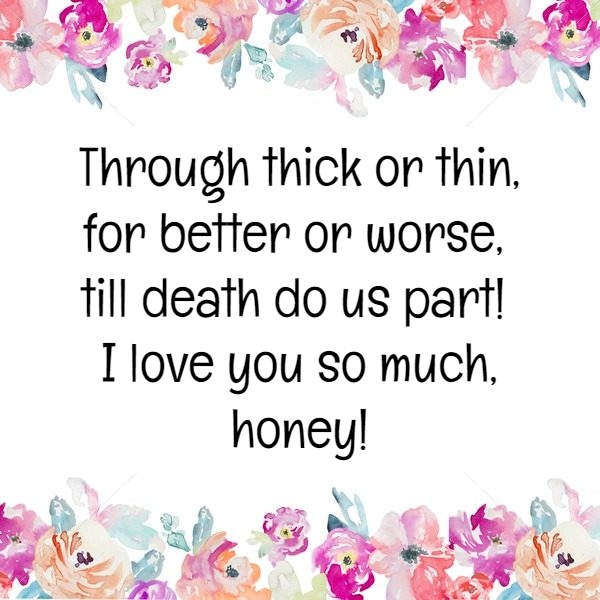 Through thick or thin, for better or worse, till death do us part! I love you so much, honey!
---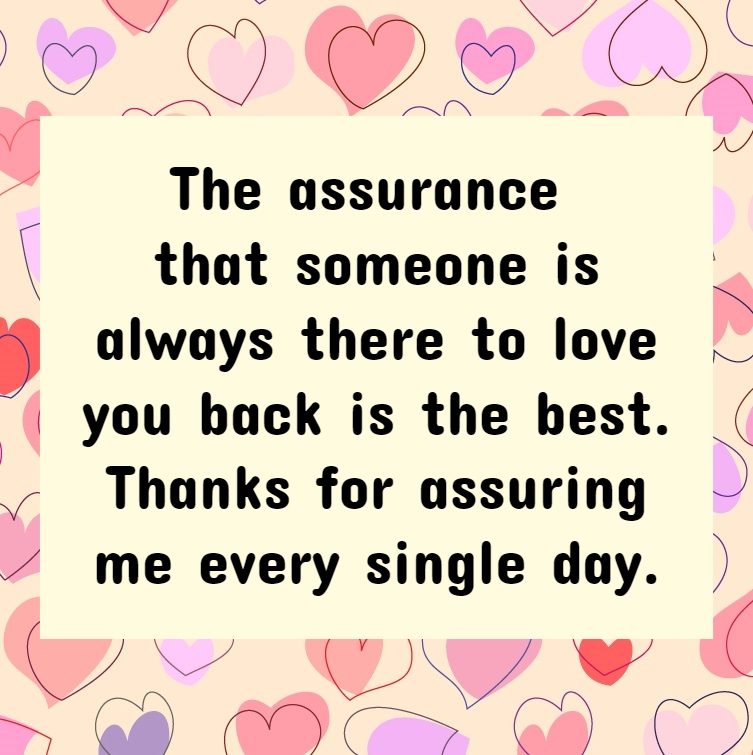 The assurance that someone is always there to love you back is the best. Thanks for assuring me every single day.
---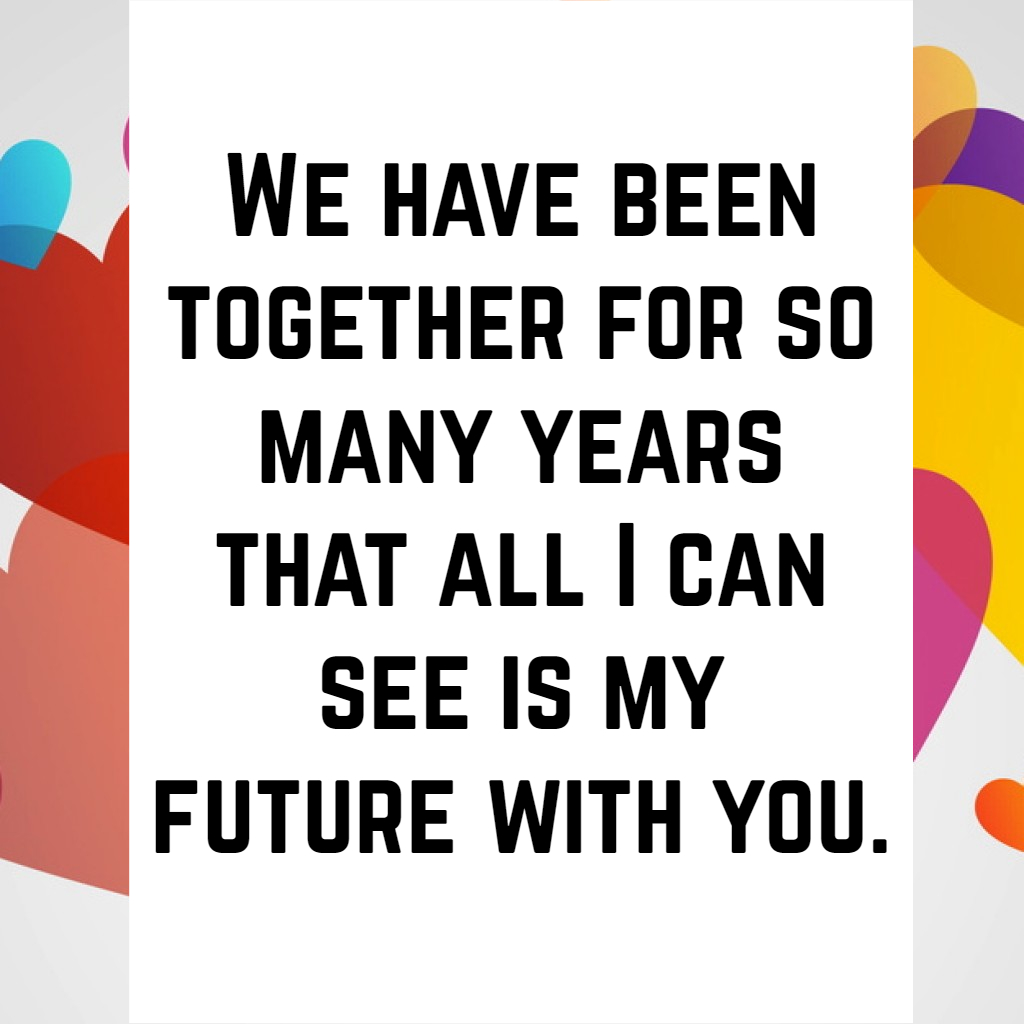 We have been together for so many years that all I can see is my future with you.
---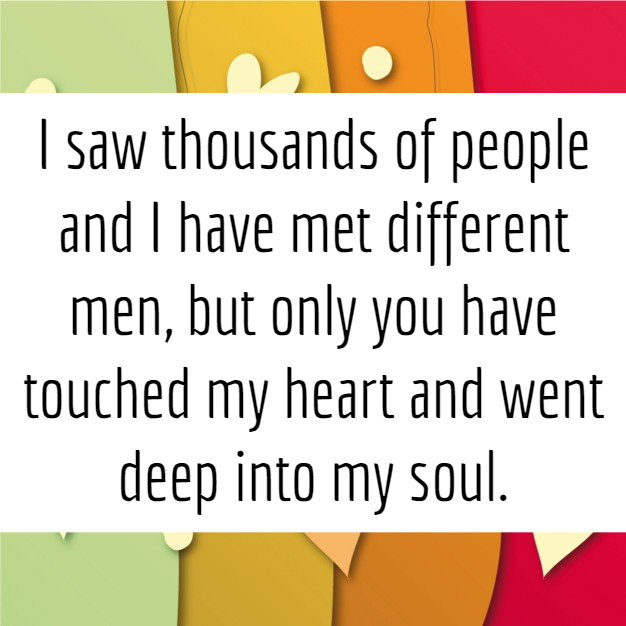 I saw thousands of people and I have met different men, but only you have touched my heart and went deep into my soul.
---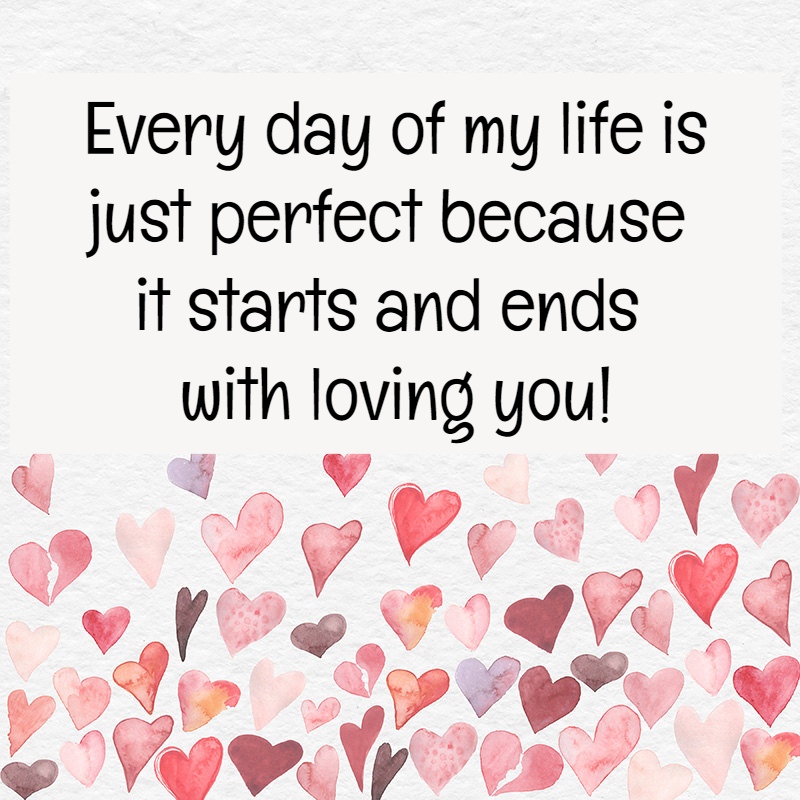 Every day of my life is just perfect because it starts and ends with loving you!
---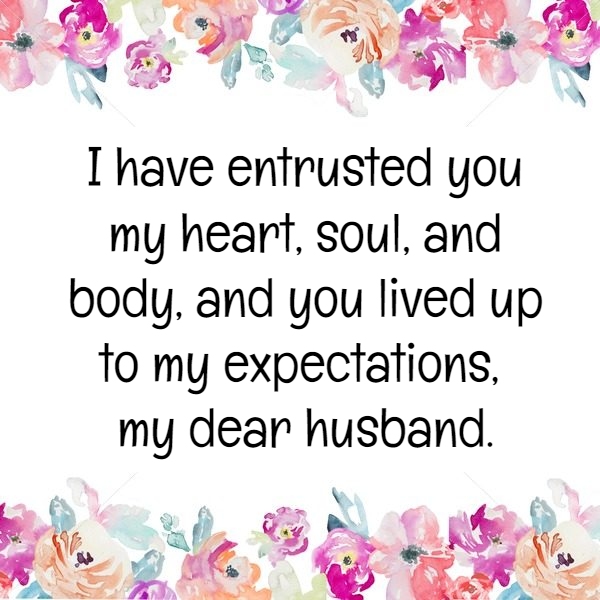 I have entrusted you my heart, soul, and body, and you lived up to my expectations, my dear husband.
---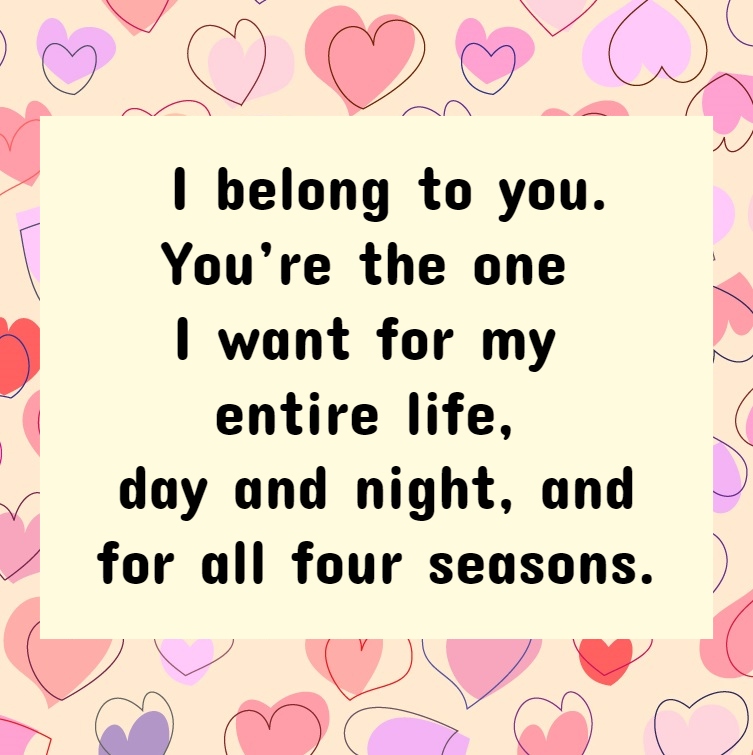 I belong to you. You're the one I want for my entire life, day and night, and for all four seasons.
---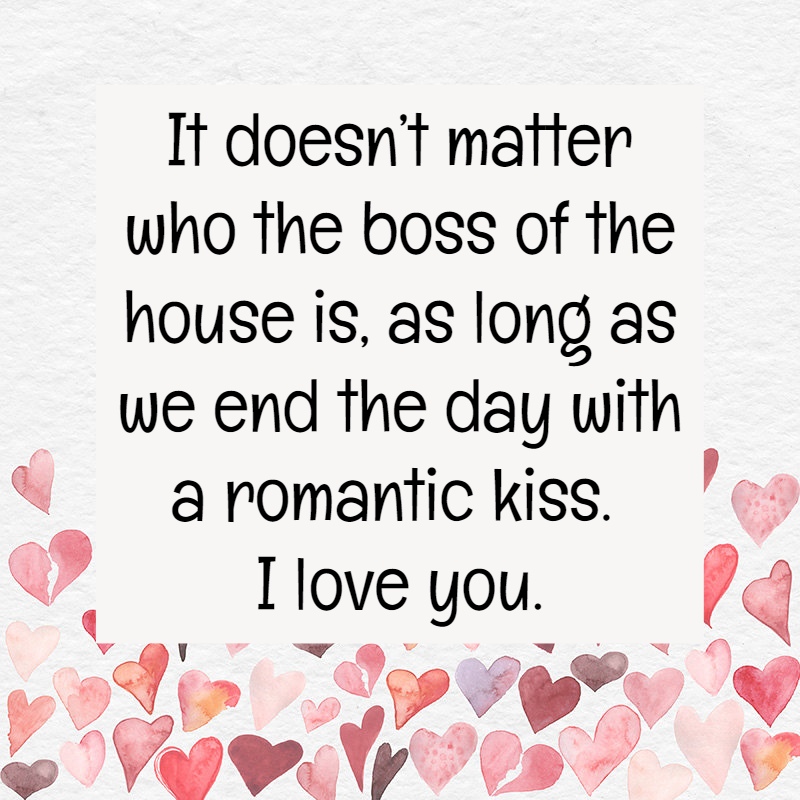 It doesn't matter who the boss of the house is, as long as we end the day with a romantic kiss. I love you.
---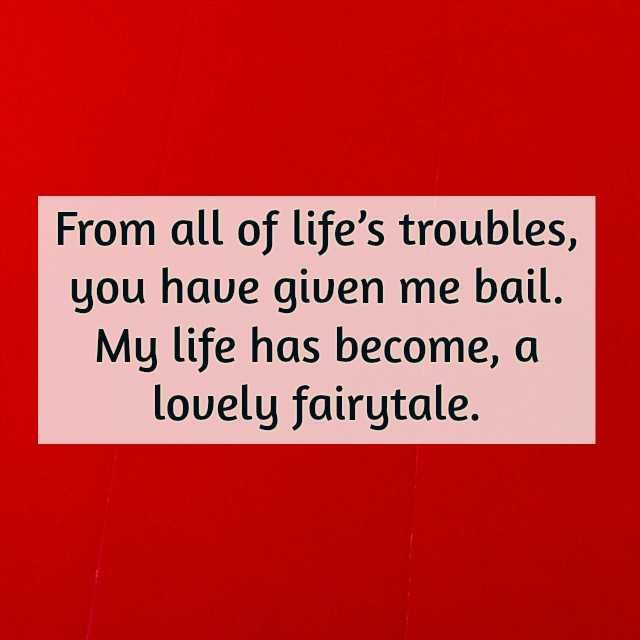 From all of life's troubles, you have given me bail. My life has become, a lovely fairytale.
---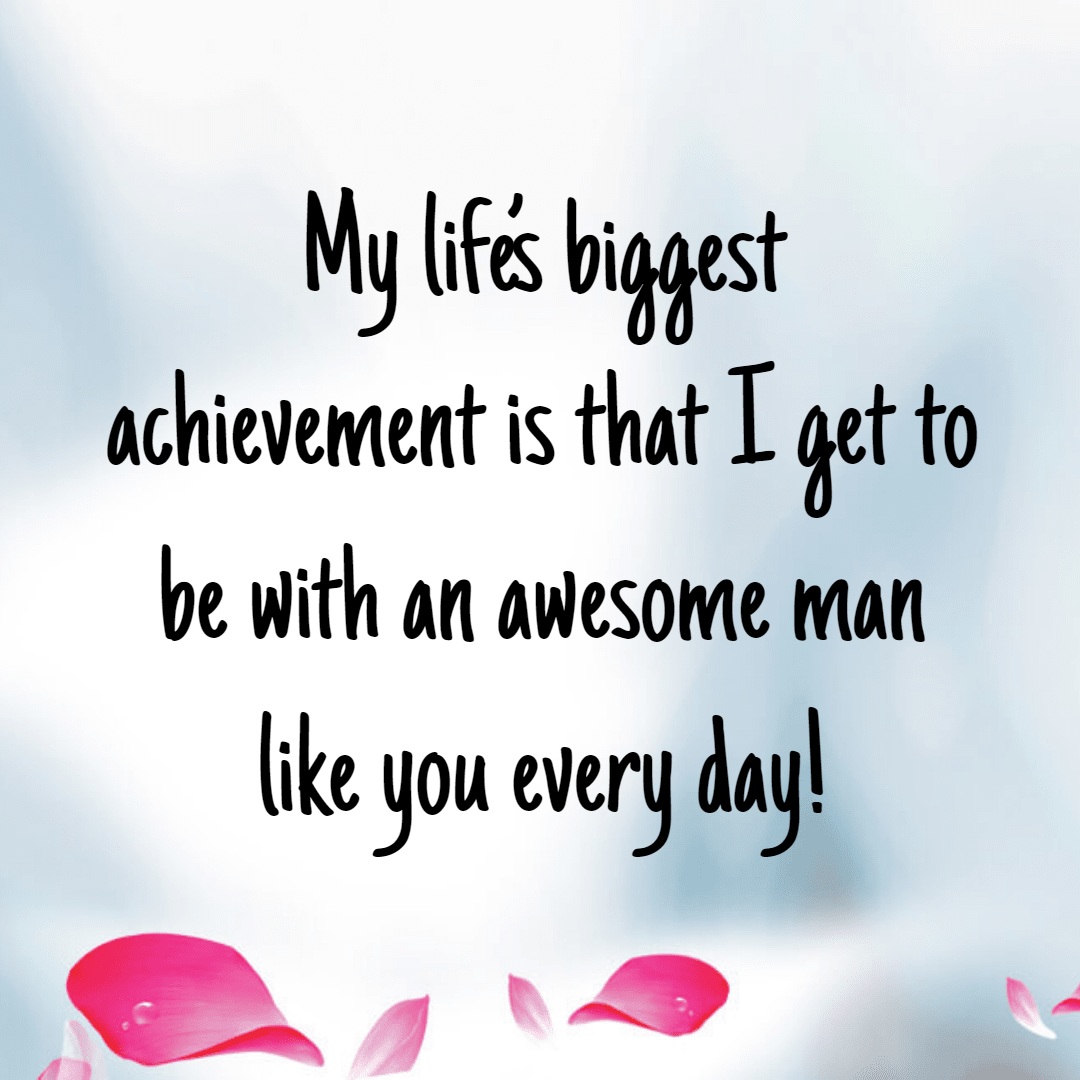 My life's biggest achievement is that I get to be with an awesome man like you every day!
---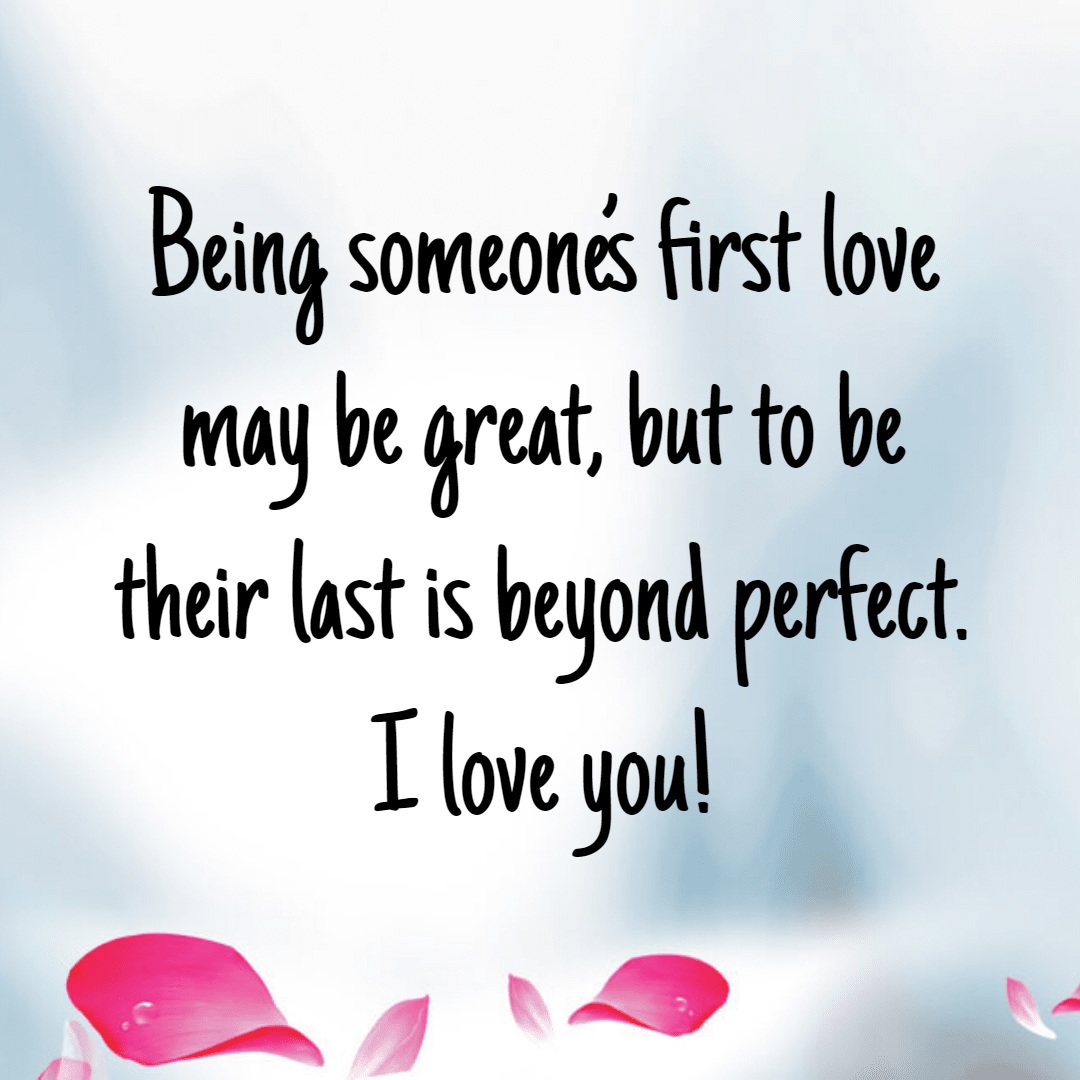 Being someone's first love may be great, but to be their last is beyond perfect. I love you!
---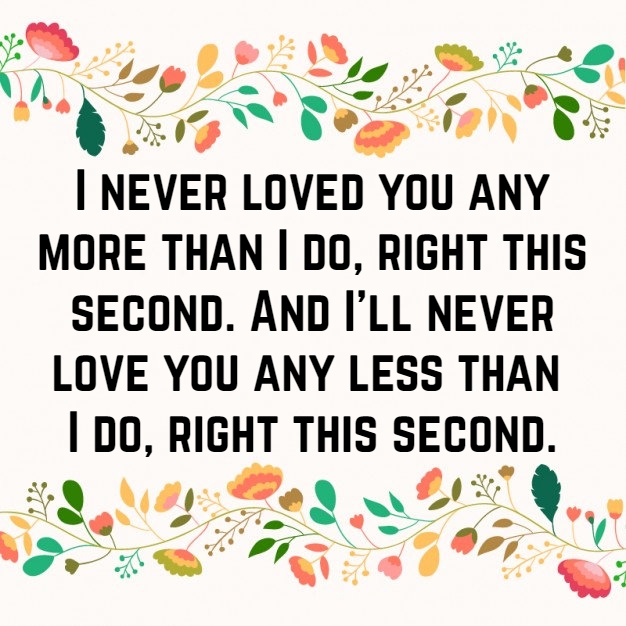 I never loved you any more than I do, right this second. And I'll never love you any less than I do, right this second.
---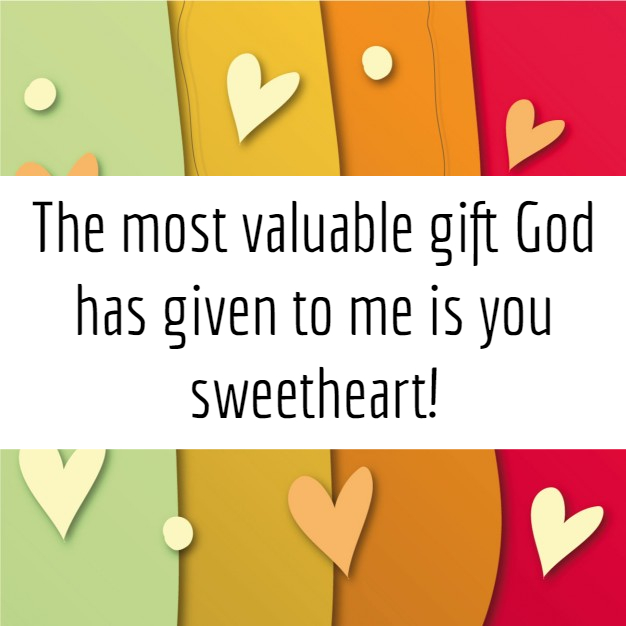 The most valuable gift God has given to me is you sweetheart!
---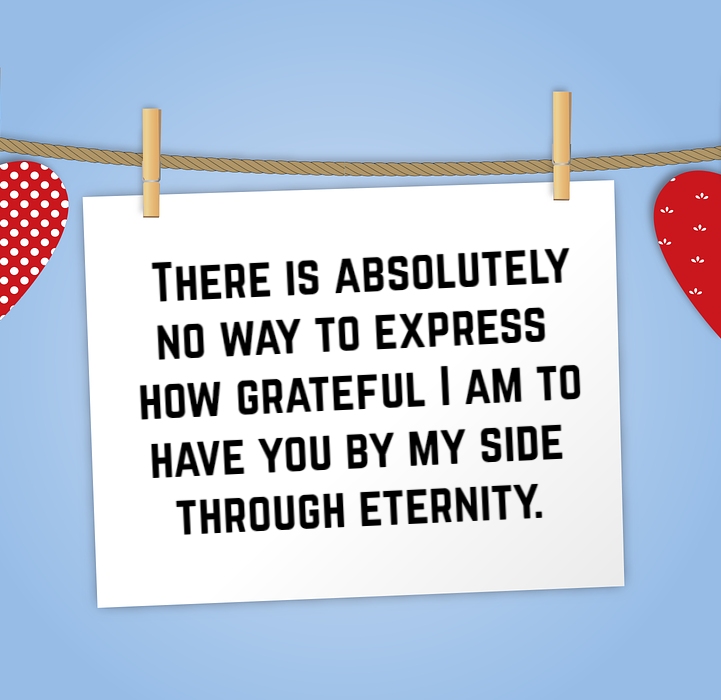 There is absolutely no way to express how grateful I am to have you by my side through eternity.
---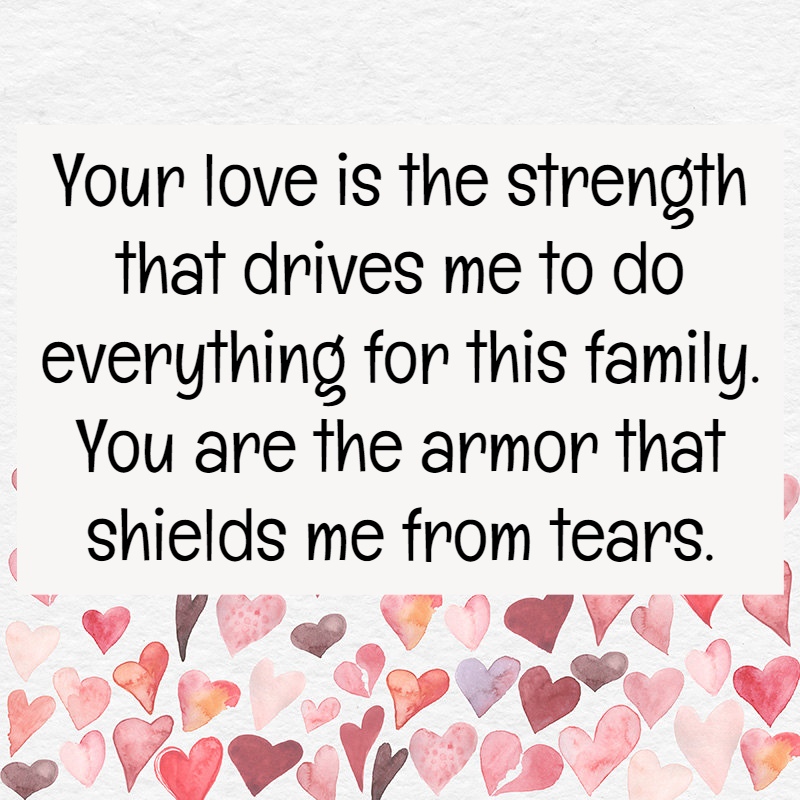 Your love is the strength that drives me to do everything for this family. You are the armor that shields me from tears.
---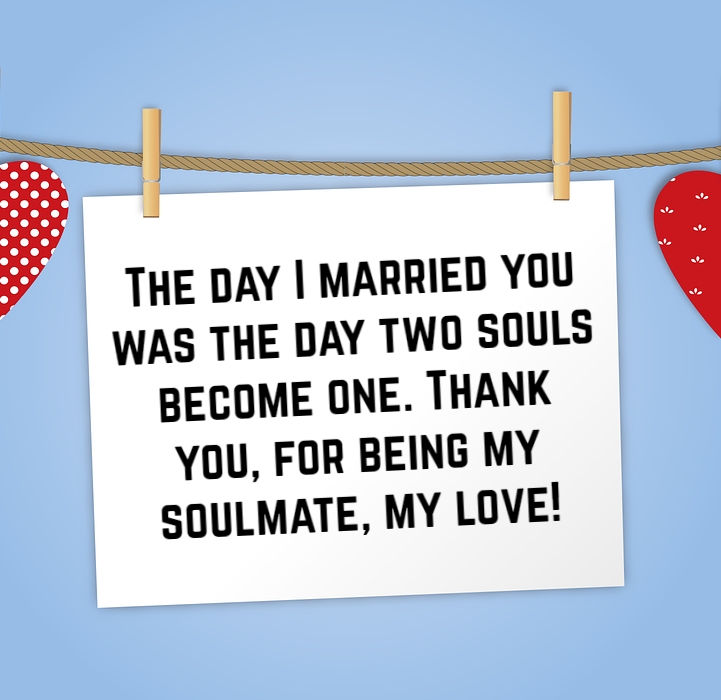 The day I married you was the day two souls become one. Thank you, for being my soulmate, my love!
---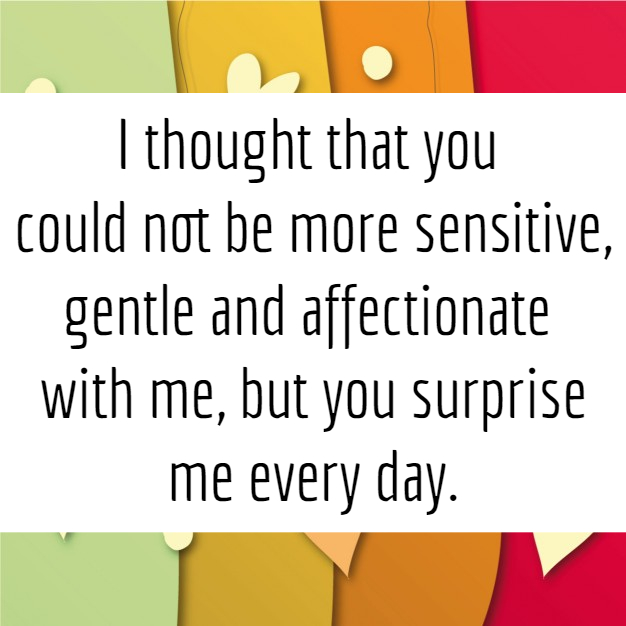 I thought that you could not be more sensitive, gentle and affectionate with me, but you surprise me every day.
---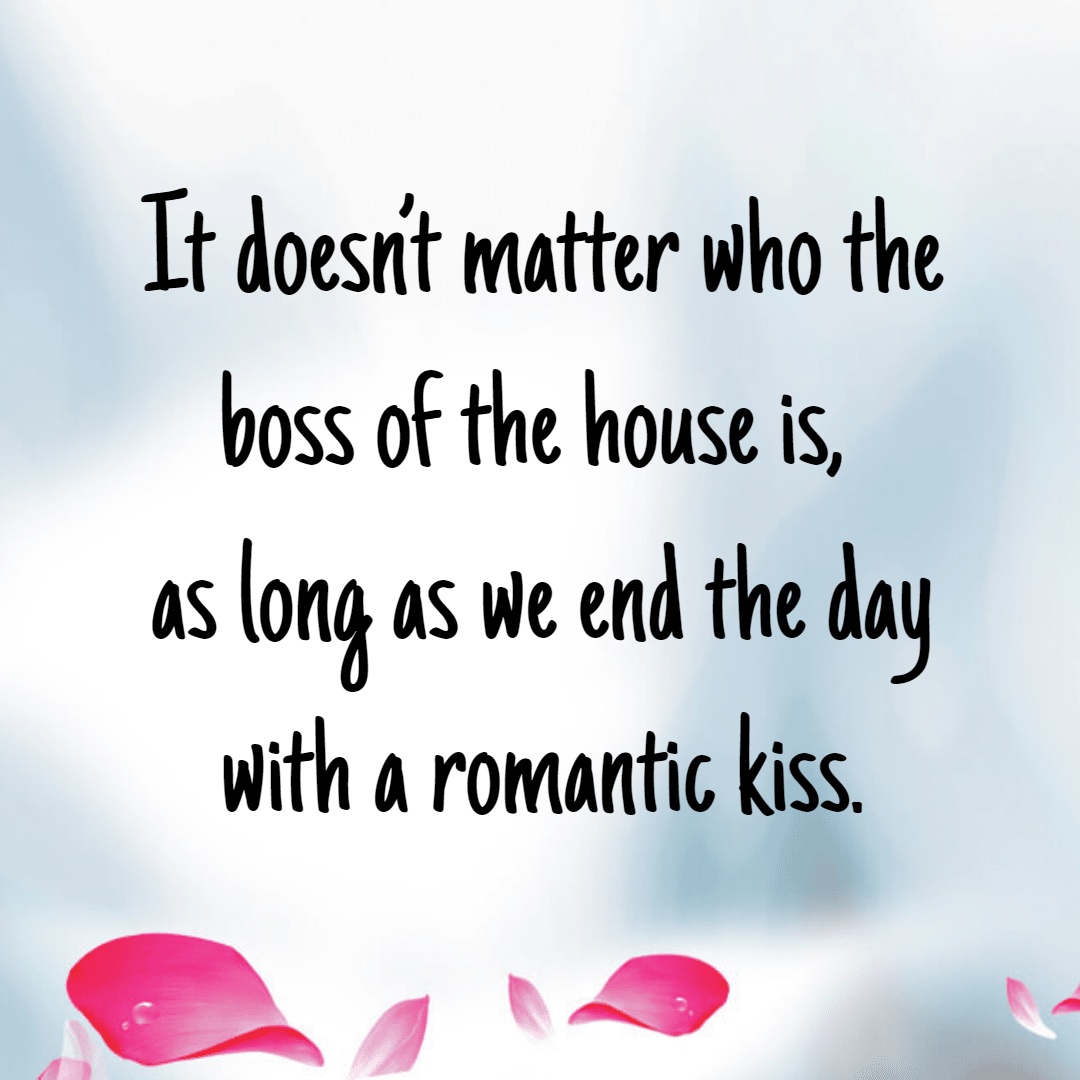 It doesn't matter who the boss of the house is, as long as we end the day with a romantic kiss.
---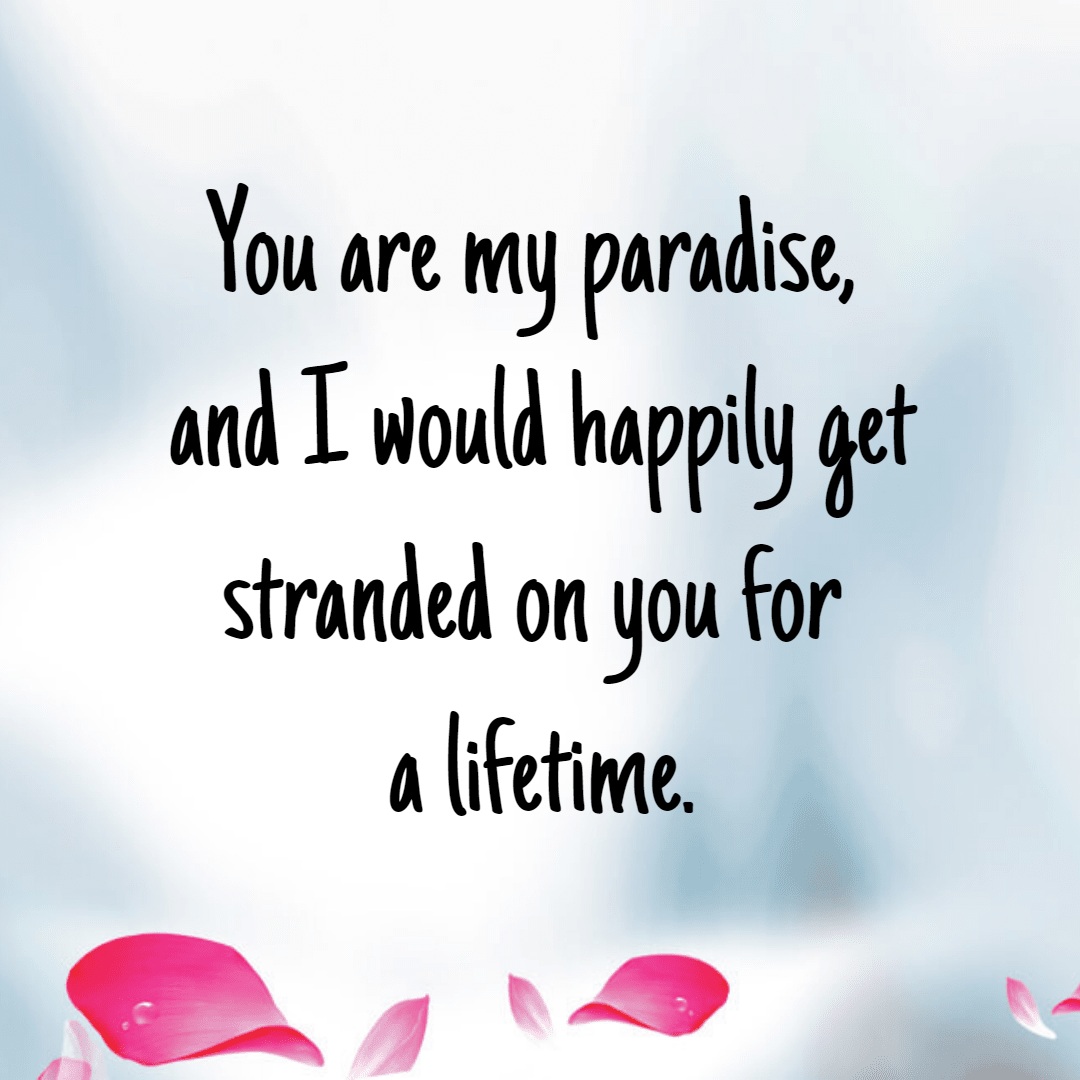 You are my paradise, and I would happily get stranded on you for a lifetime.
---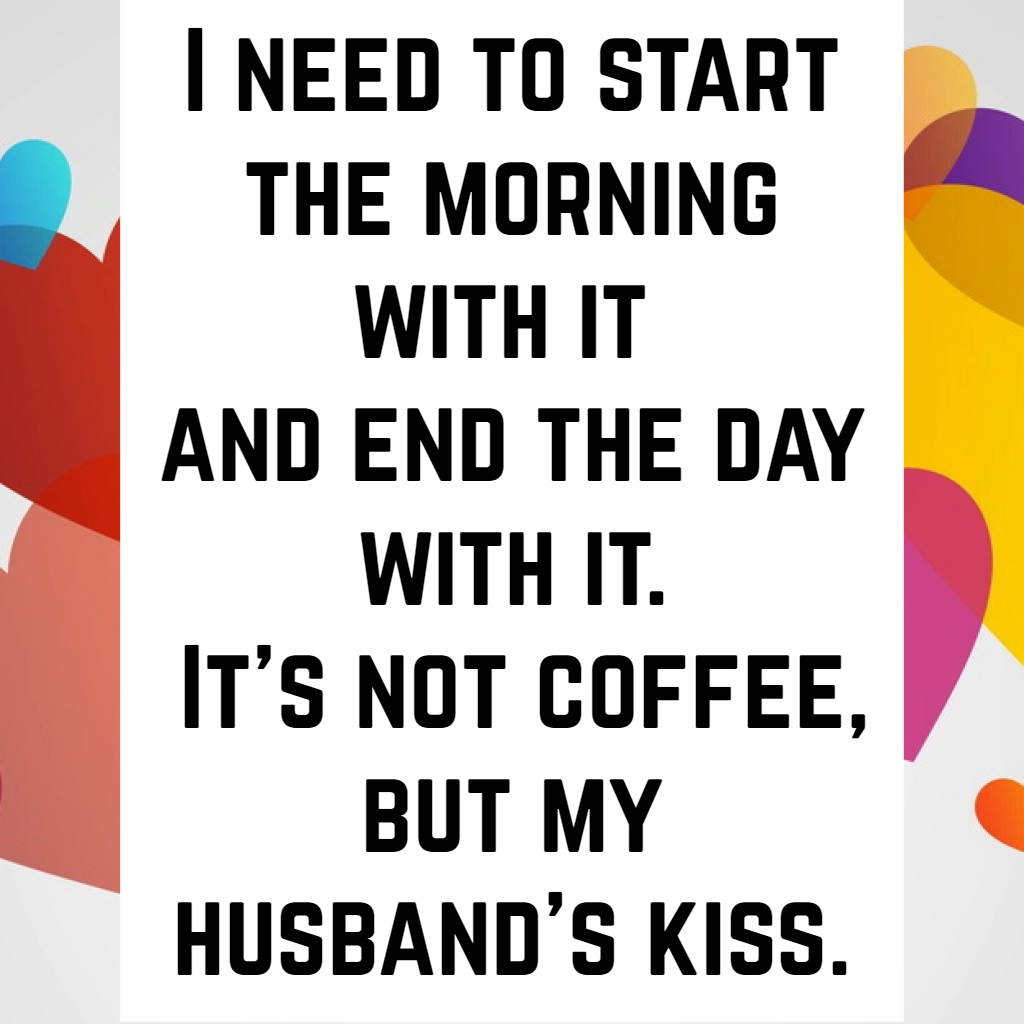 I need to start the morning with it and end the day with it. It's not coffee, but my husband's kiss.
---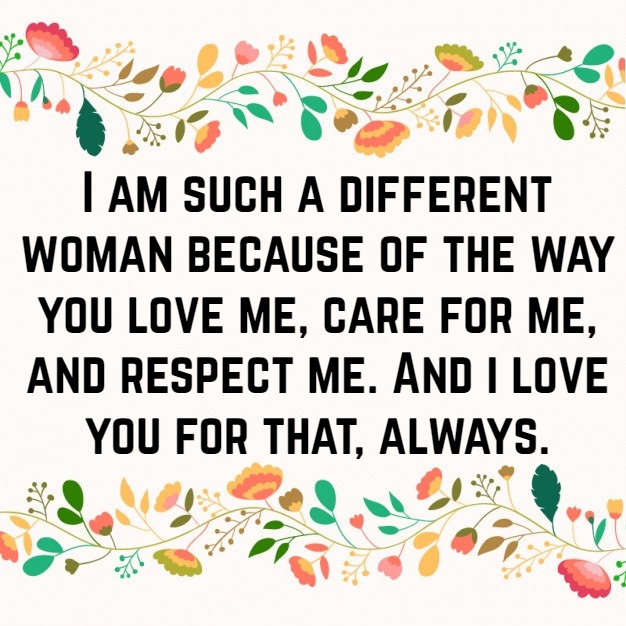 I am such a different woman because of the way you love me, care for me, and respect me. And I love you for that, always.
---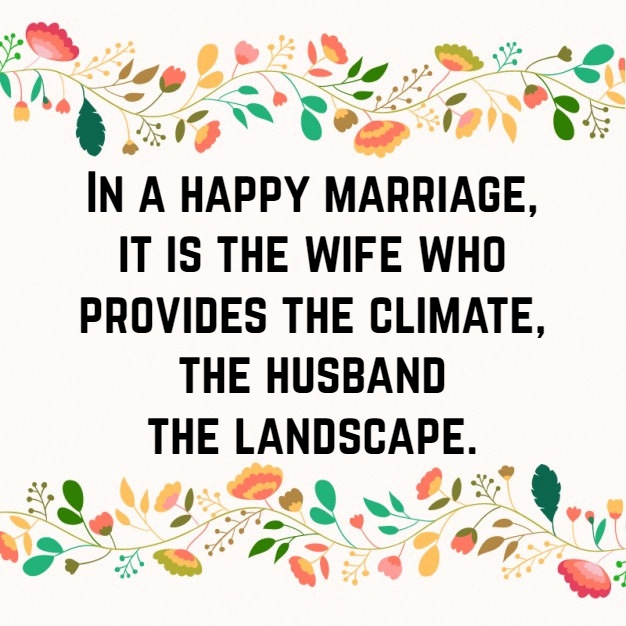 In a happy marriage, it is the wife who provides the climate, the husband the landscape.
---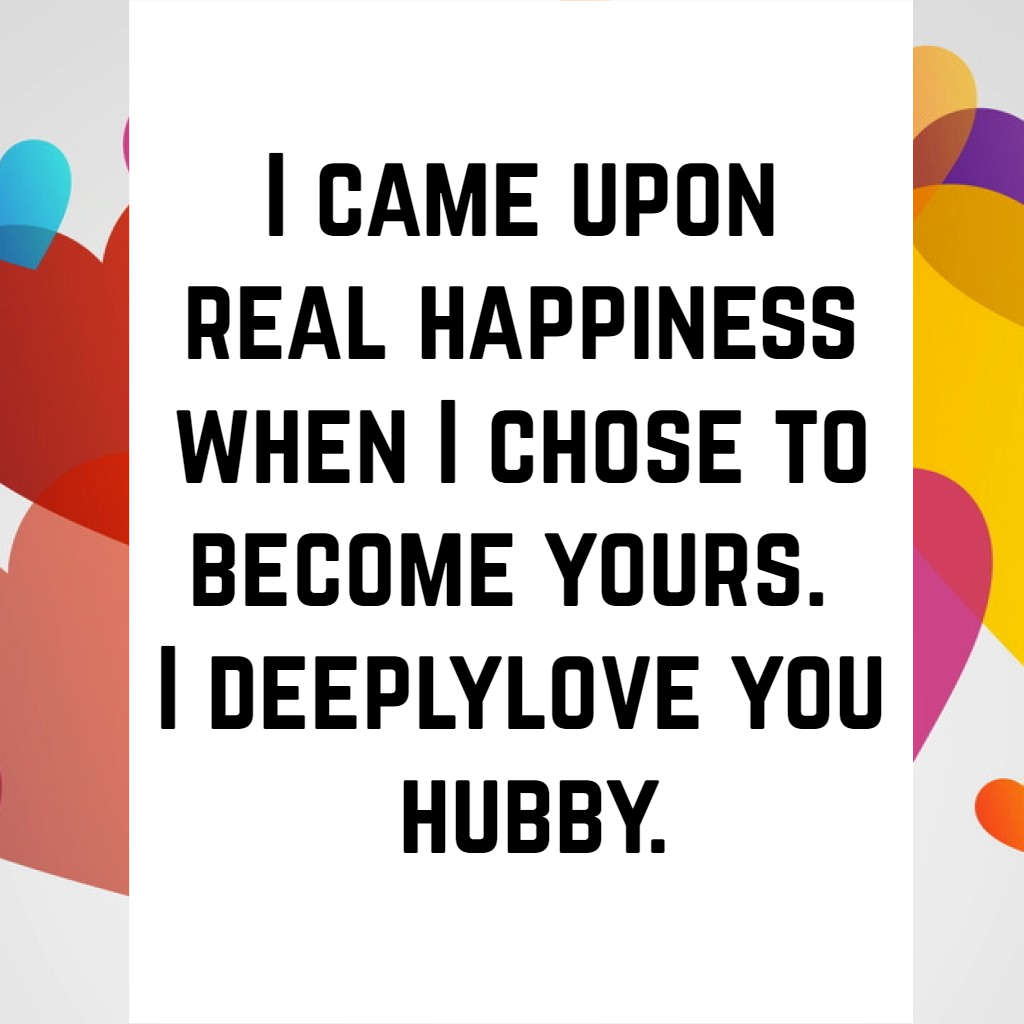 I came upon real happiness when I chose to become yours. I love you hubby.
---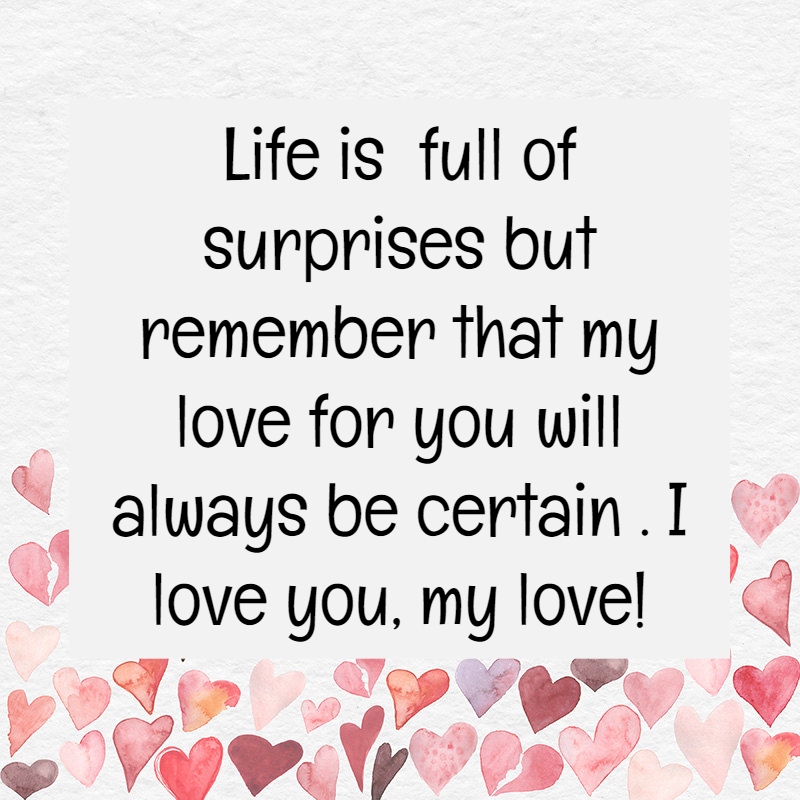 Life is full of surprises but remember that my love for you will always be certain. I love you, my love!
---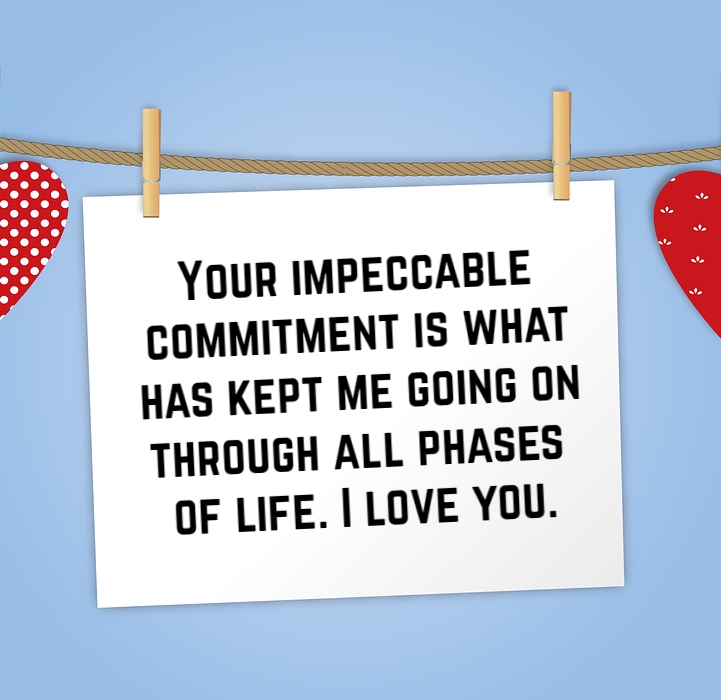 Your impeccable commitment is what has kept me going on through all phases of life. I love you.
---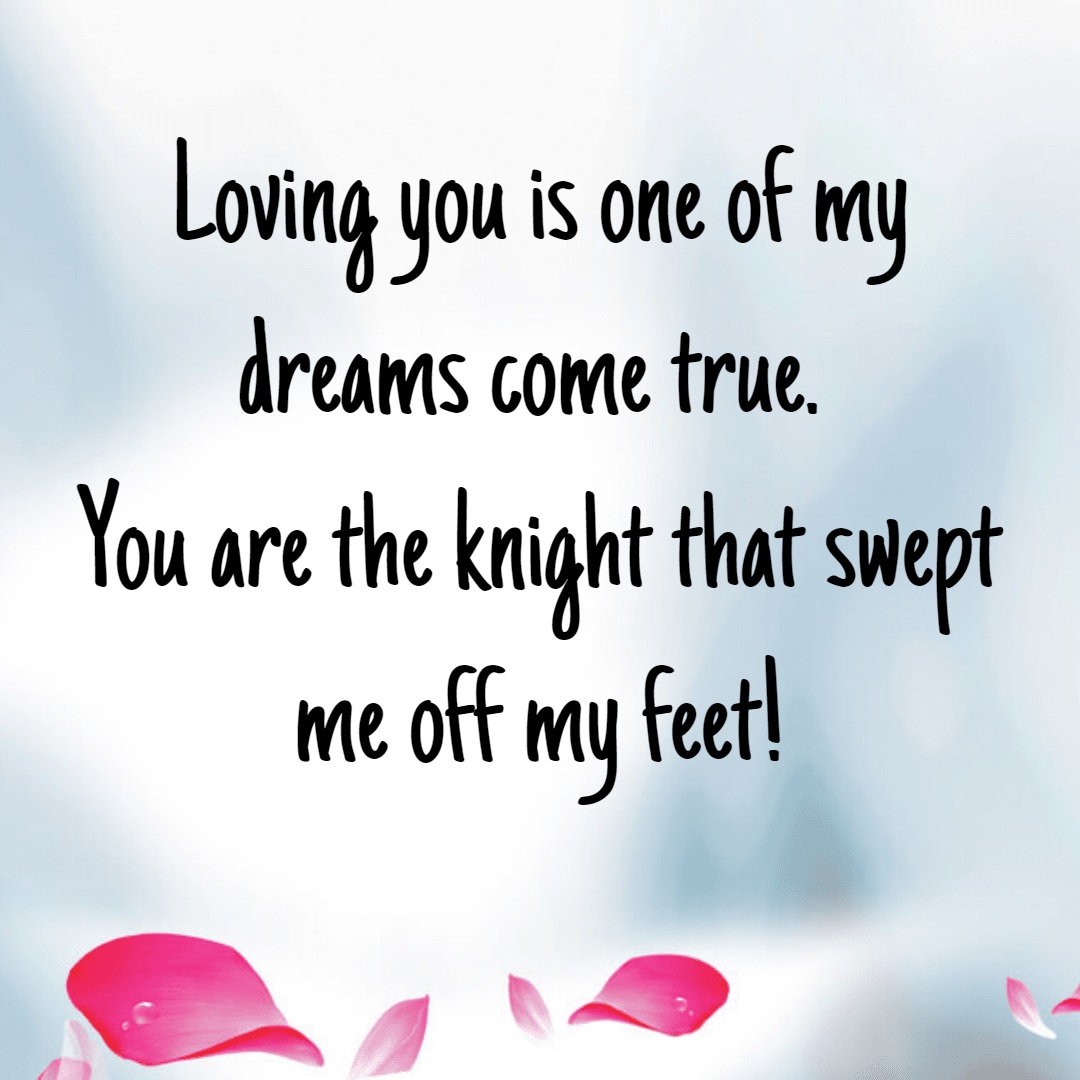 Loving you is one of my dreams come true. You are the knight that swept me off my feet!
---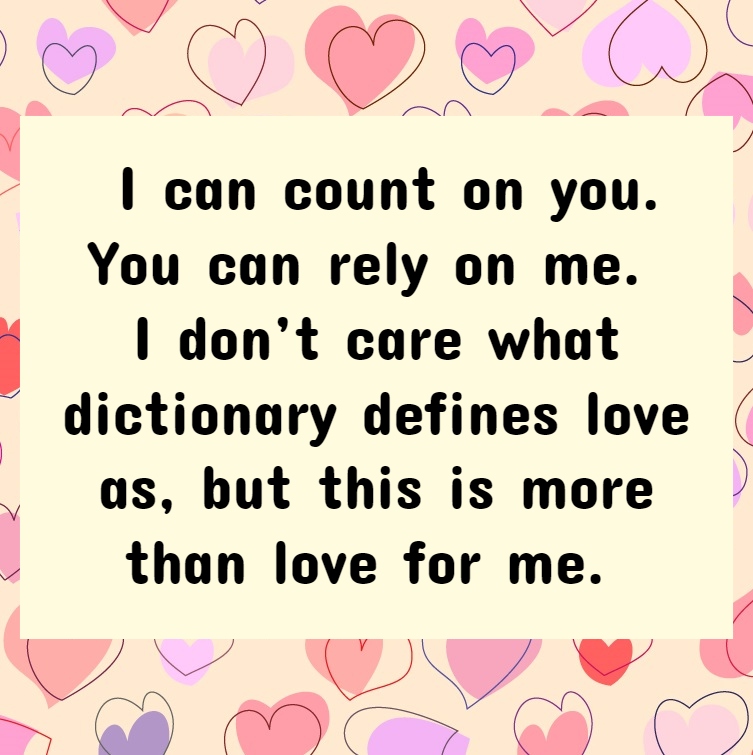 I can count on you. You can rely on me. I don't care what dictionary defines love as, but this is more than love for me.
---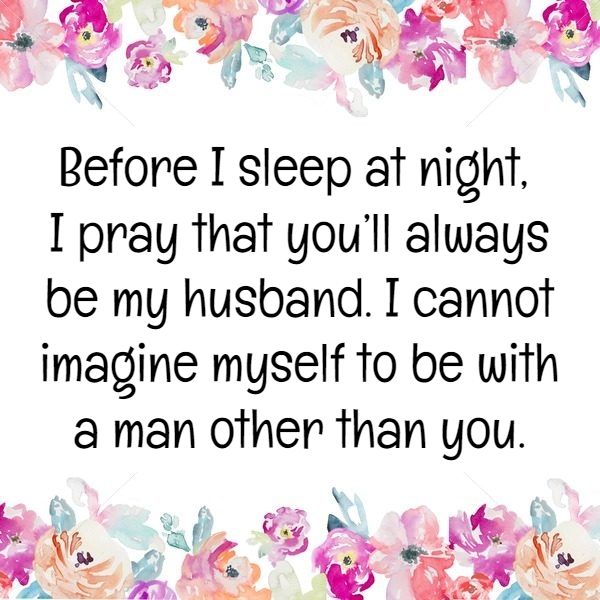 Before I sleep at night, I pray that you'll always be my husband. I cannot imagine myself to be with a man other than you.
---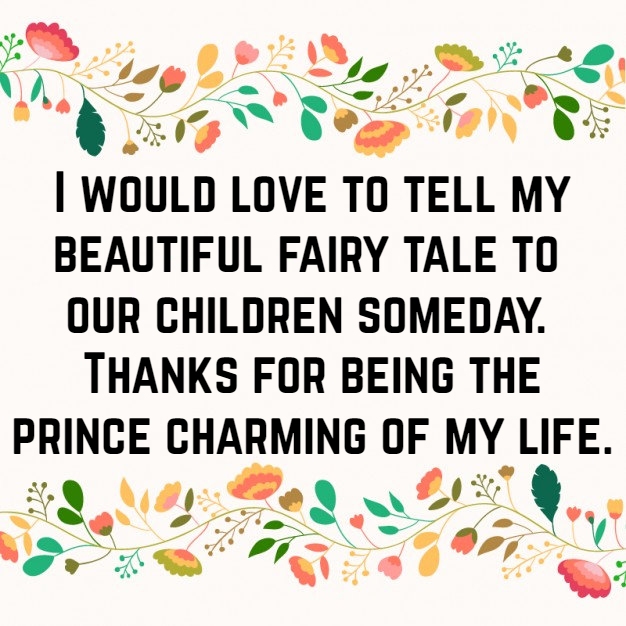 I would love to tell my beautiful fairy tale to our children someday. Thanks for being the prince charming of my life.
---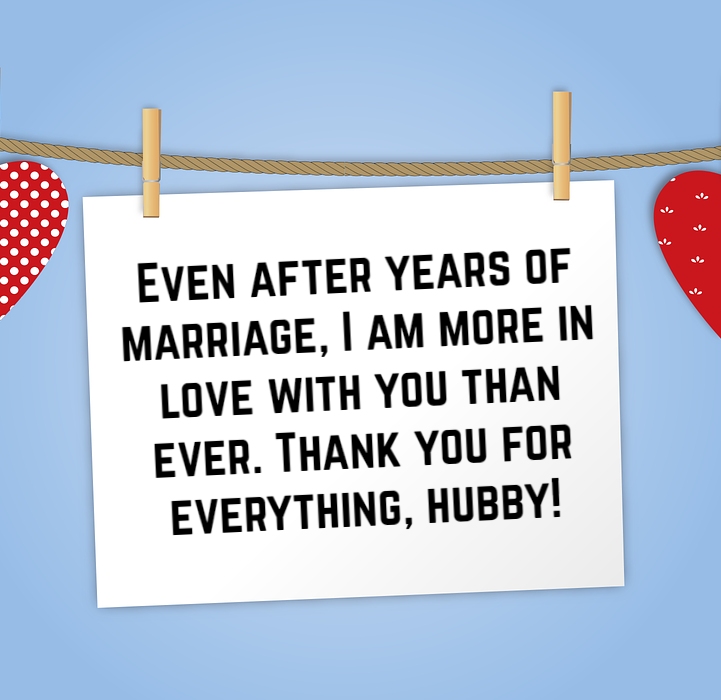 Even after years of marriage, I am more in love with you than ever. Thank you for everything, hubby!
---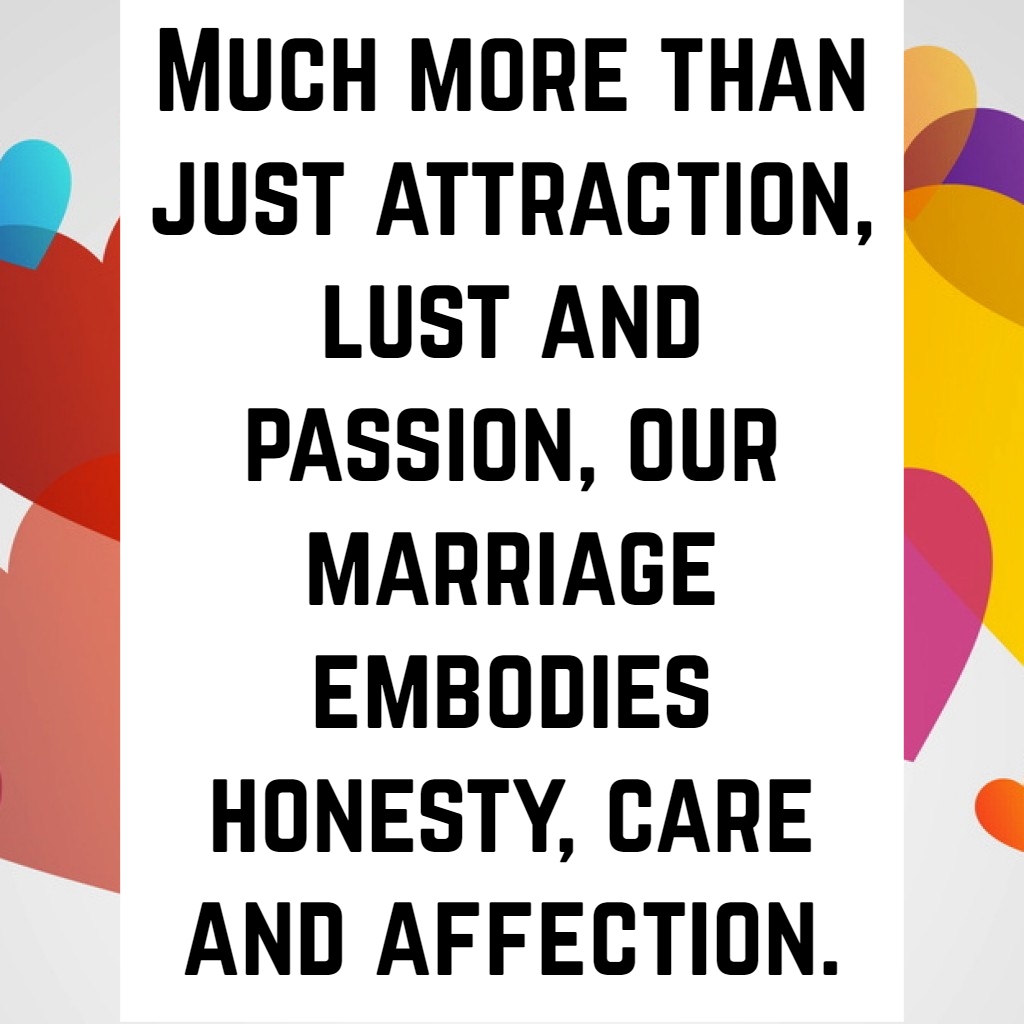 Much more than just attraction, lust and passion, our marriage embodies honesty, care and affection.
---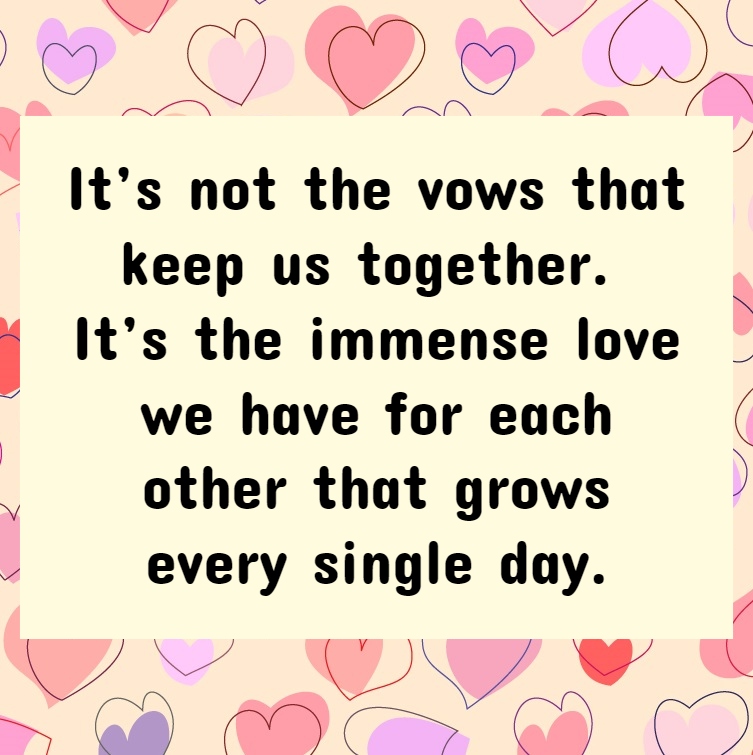 It's not the vows that keep us together. It's the immense love we have for each other that grows every single day.
---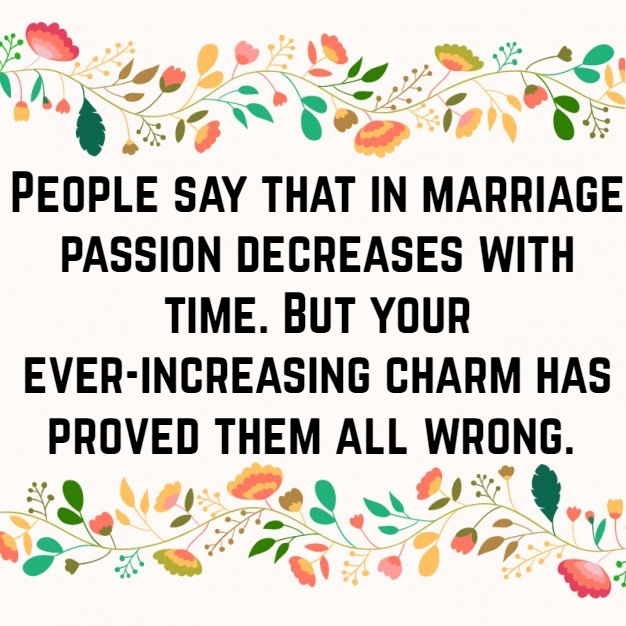 People say that in marriage passion decreases with time. But your ever-increasing charm has proved them all wrong.
---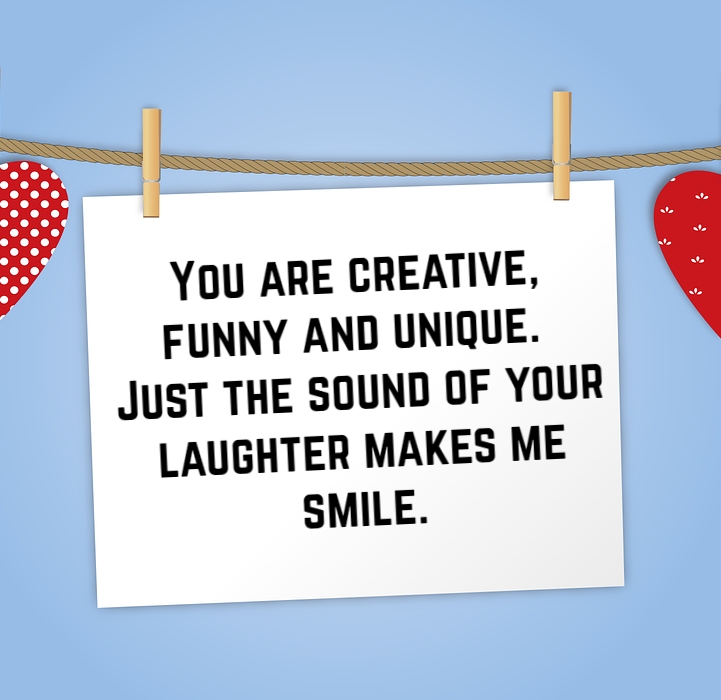 You are creative, funny and unique. Just the sound of your laughter makes me smile.
---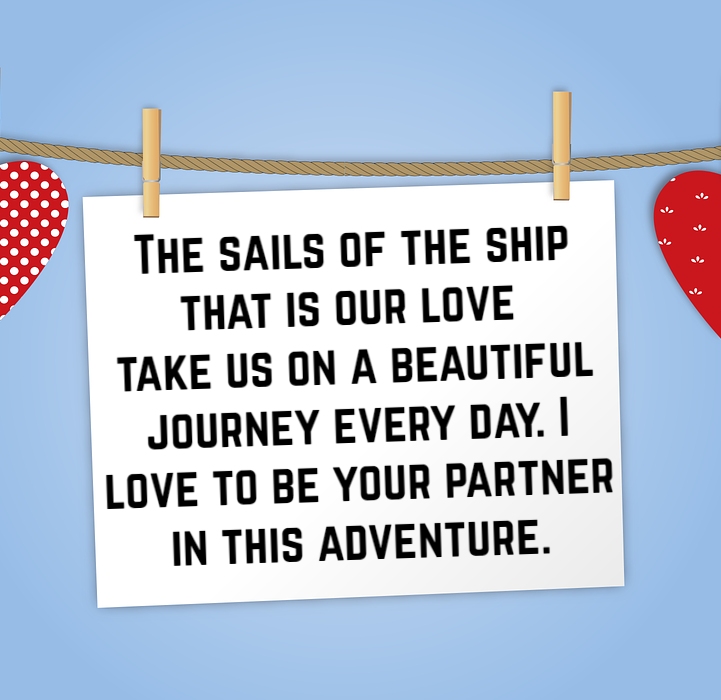 The sails of the ship that is our love take us on a beautiful journey every day. I love to be your partner in this adventure.
---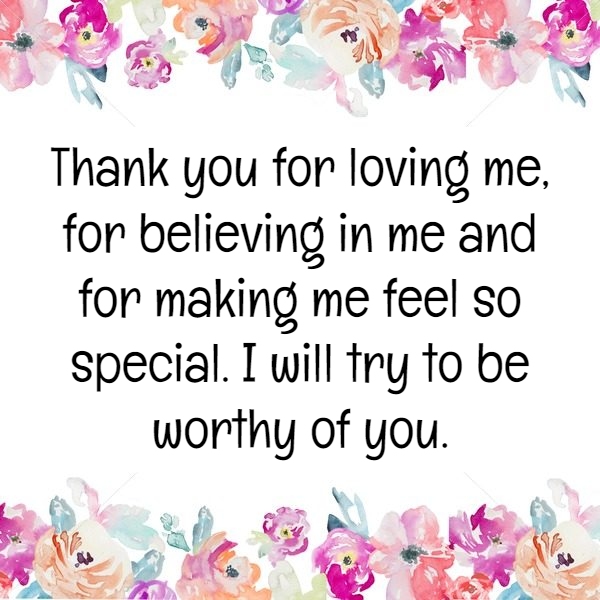 Thank you for loving me, for believing in me and for making me feel so special. I will try to be worthy of you.
---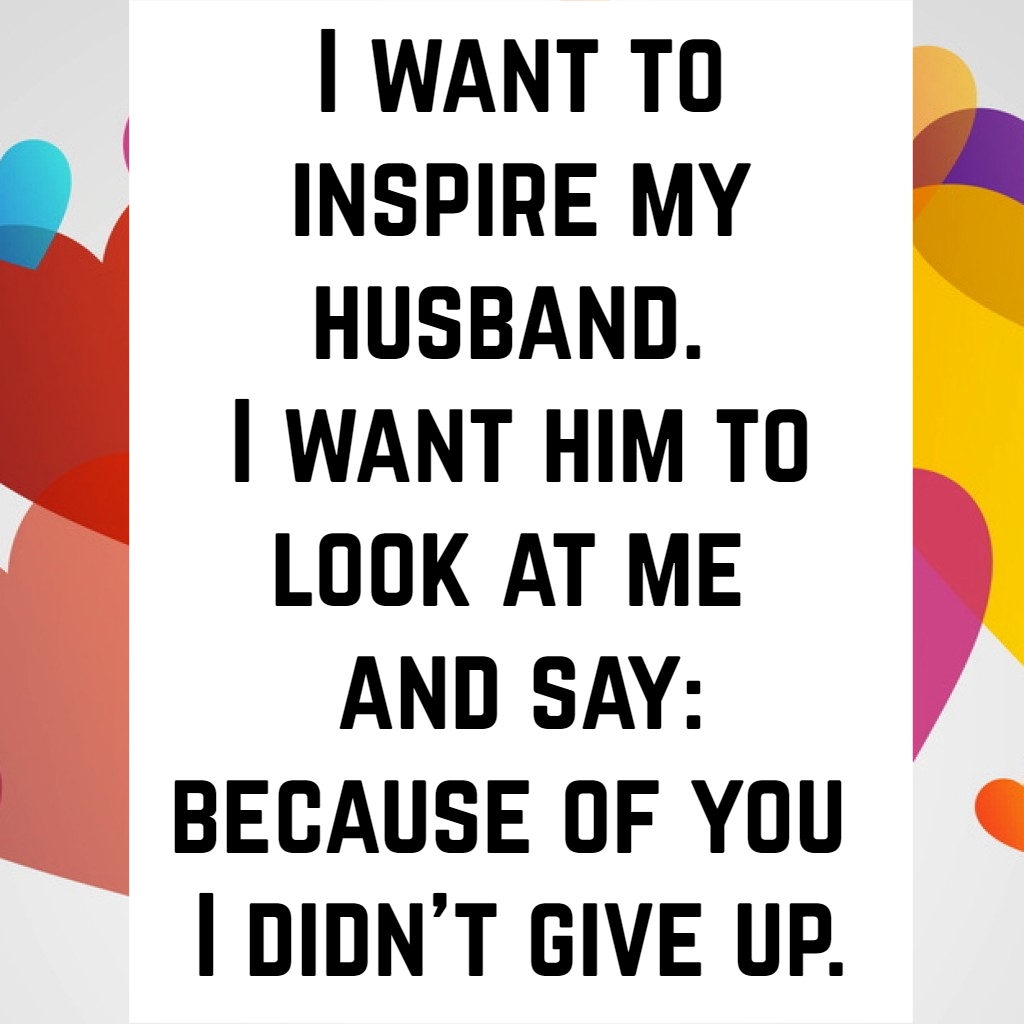 I want to inspire my husband. I want him to look at me and say: because of you, I didn't give up.
---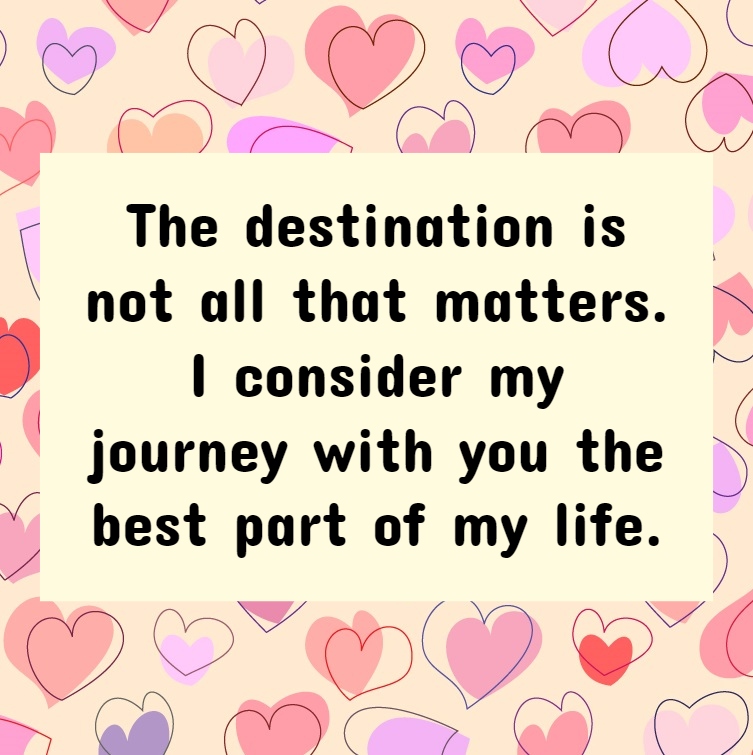 The destination is not all that matters. I consider my journey with you the best part of my life.
---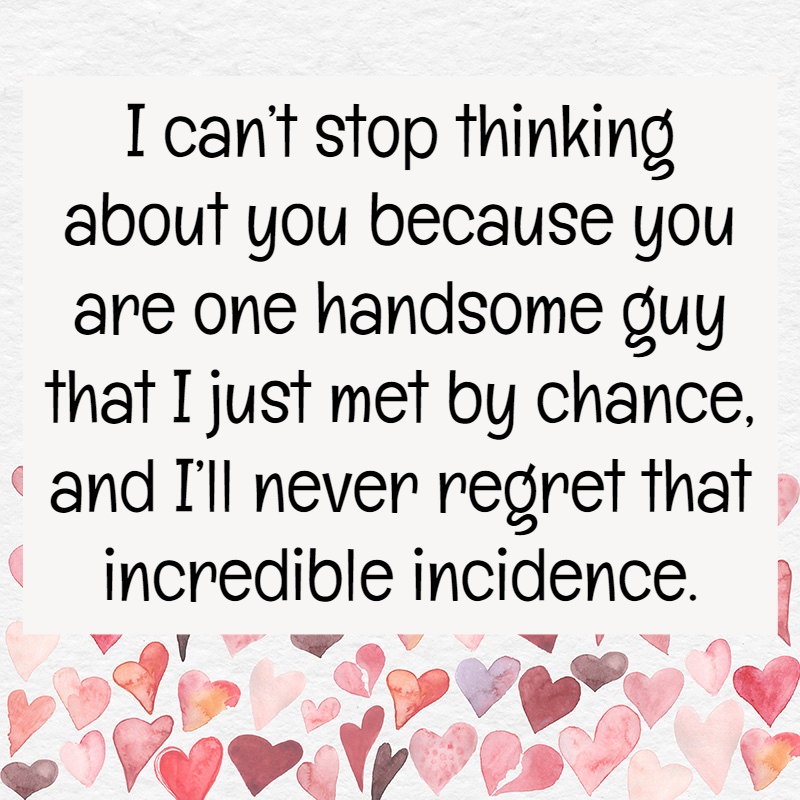 I can't stop thinking about you because you are one handsome guy that I just met by chance, and I'll never regret that incredible incidence.
---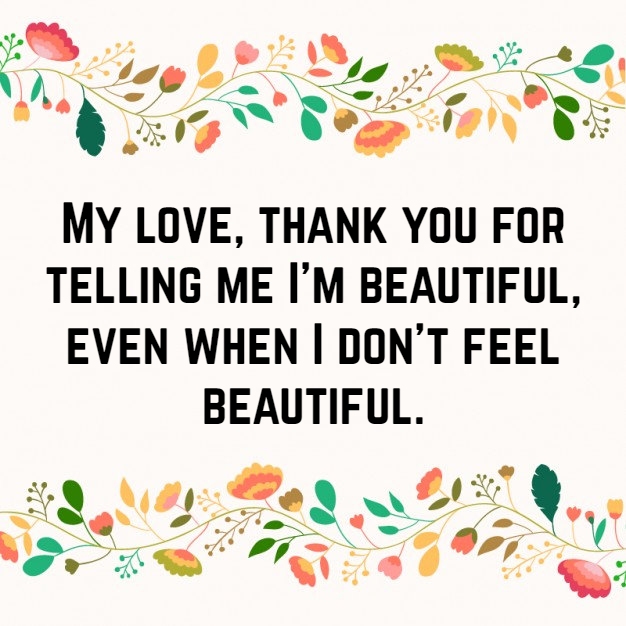 My love, thank you for telling me I'm beautiful, even when I don't feel beautiful.
---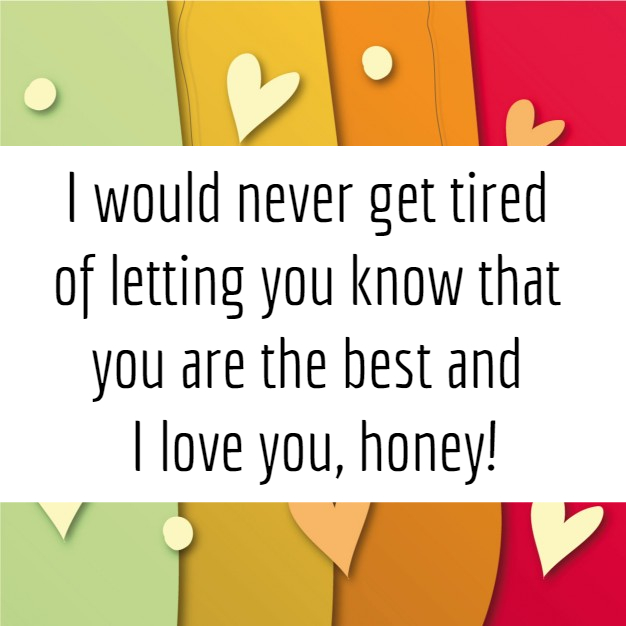 I would never get tired of letting you know that you are the best and I love you!
---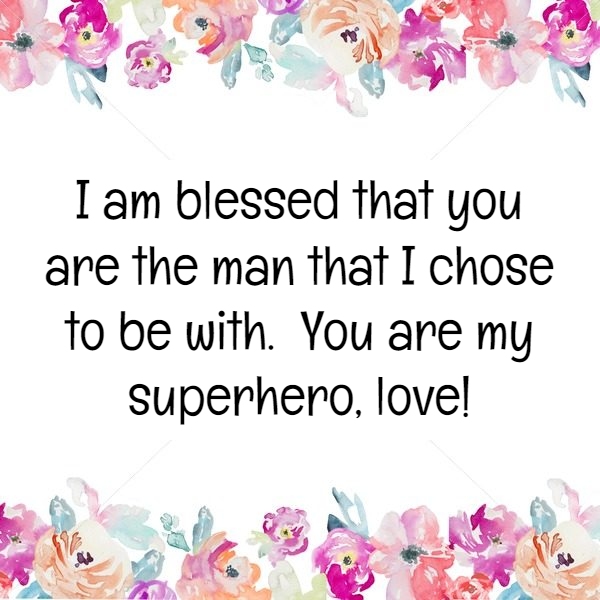 I am blessed that you are the man that I chose to be with.  You are my superhero, love!
---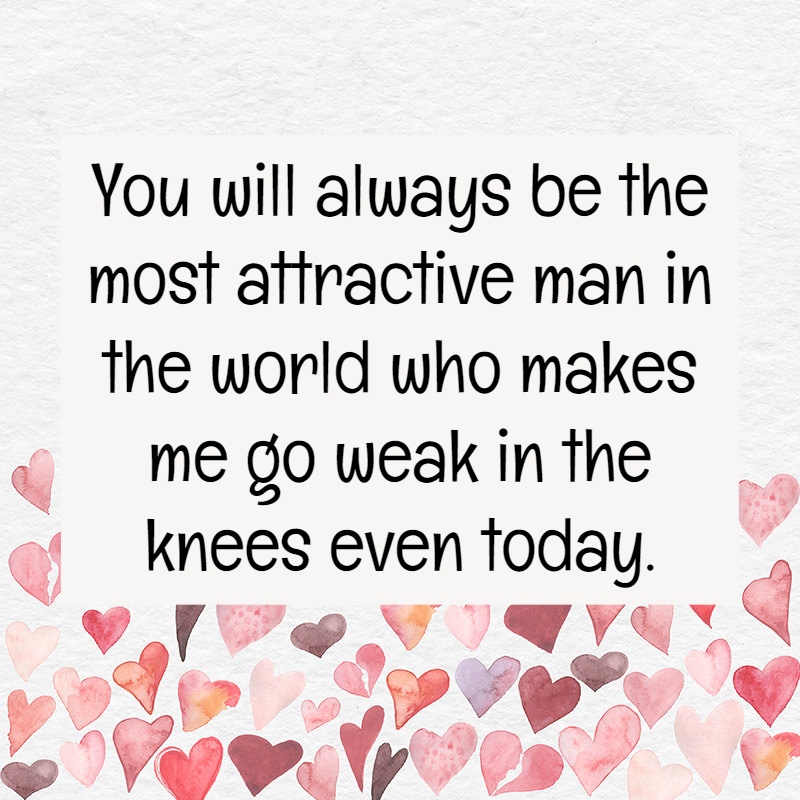 You will always be the most attractive man in the world who makes me go weak in the knees even today.
---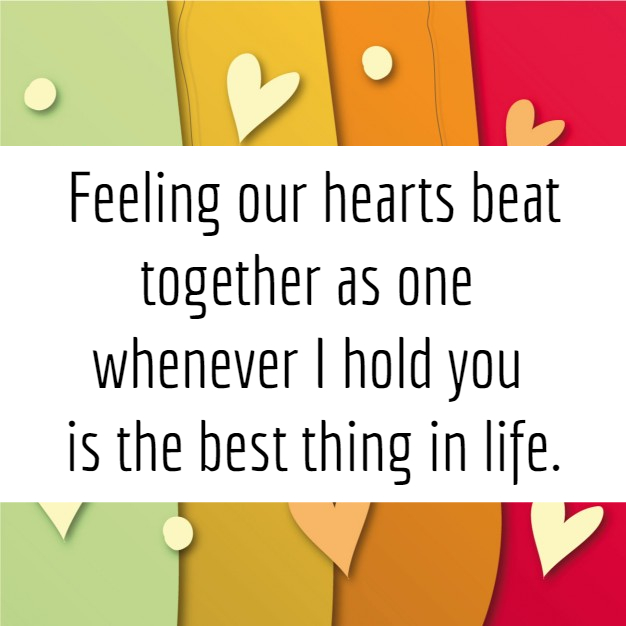 Feeling our hearts beat together as one whenever I hold you is the best thing in life.
---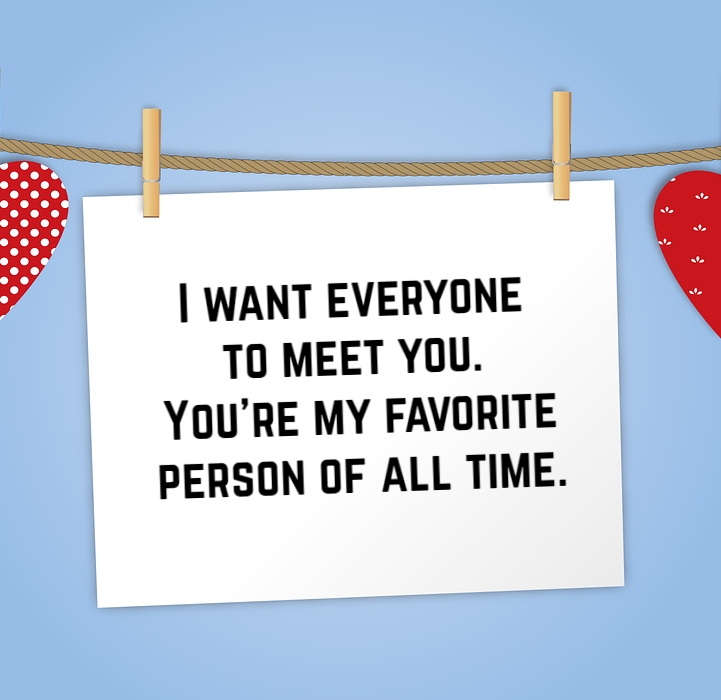 I want everyone to meet you. You're my favorite person of all time.
---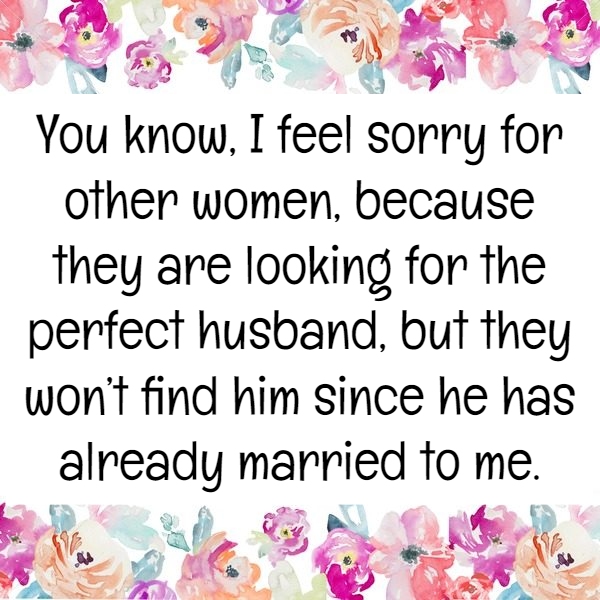 You know, I feel sorry for other women, because they are looking for the perfect husband, but they won't find him since he has already married to me.
---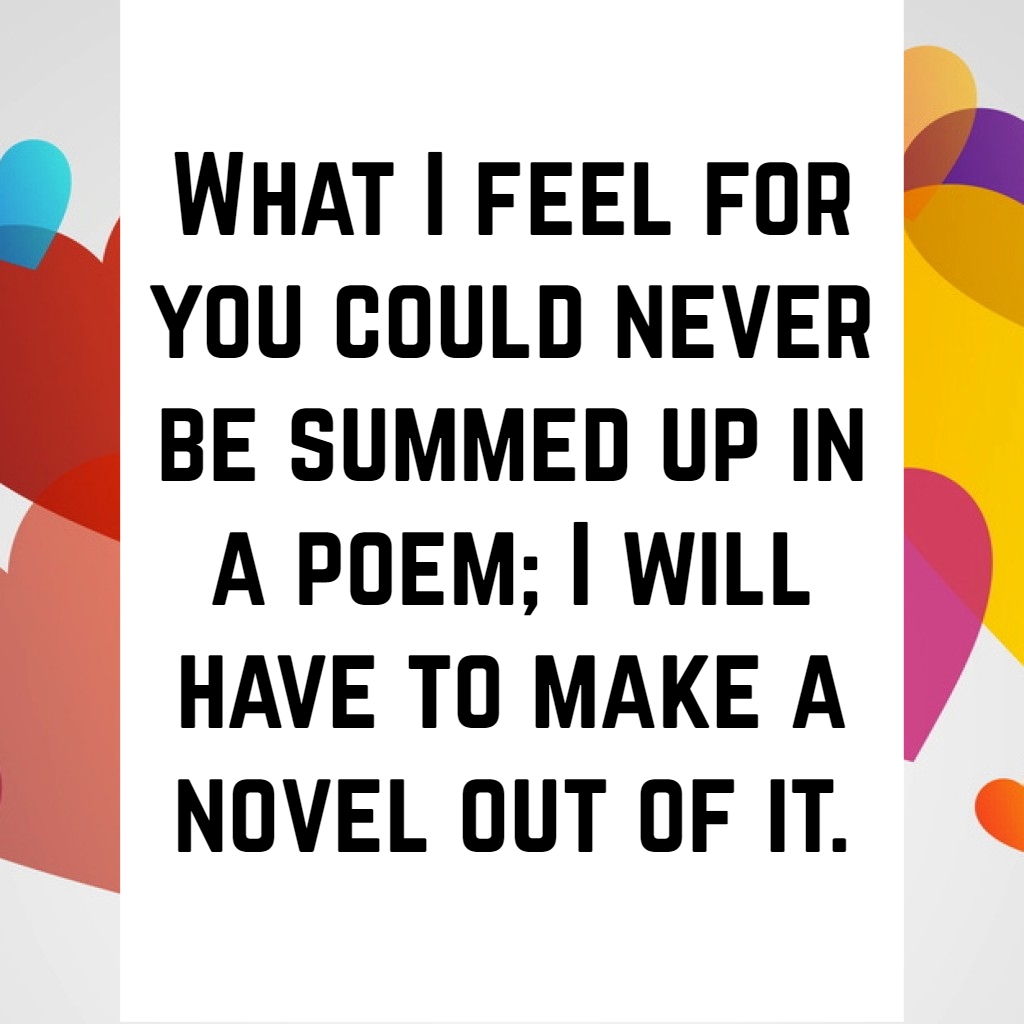 What I feel for you could never be summed up in a poem; I will have to make a novel out of it.
---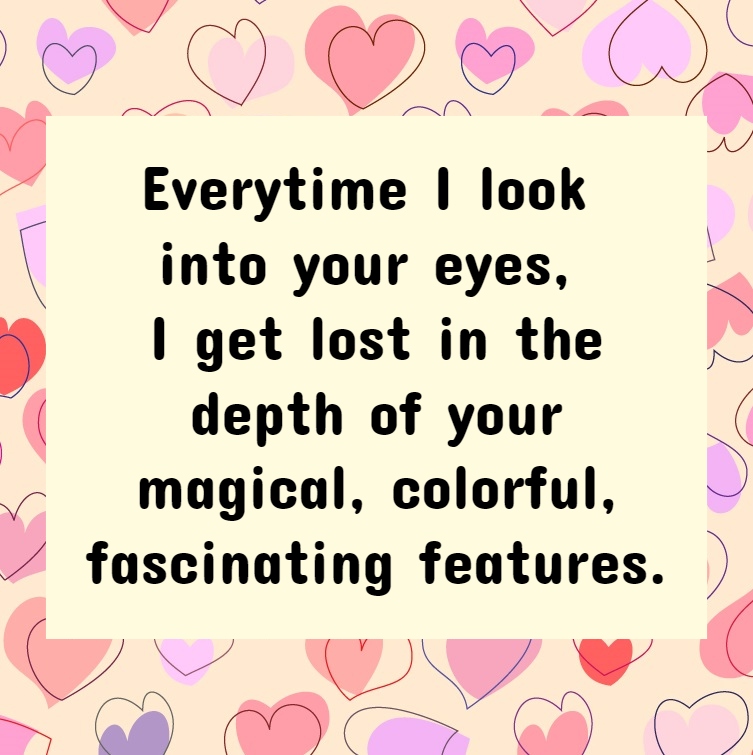 Everytime I look into your eyes, I get lost in the depth of your magical, colorful, beautiful and perfect future.
---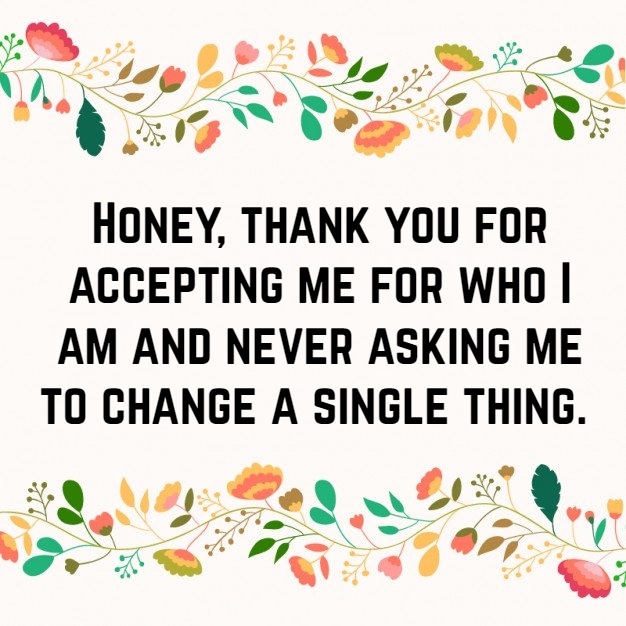 Honey, thank you for accepting me for who I am and never asking me to change a single thing.
---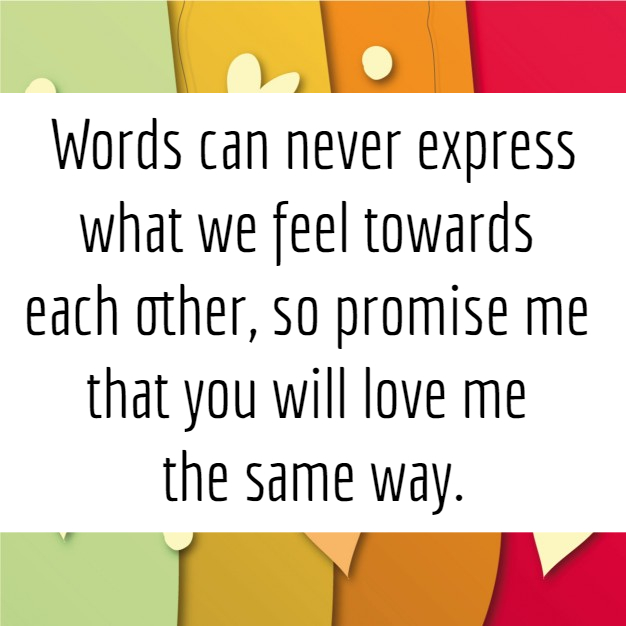 Words can never express what we feel towards each other, so promise me that you will love me the same way.
---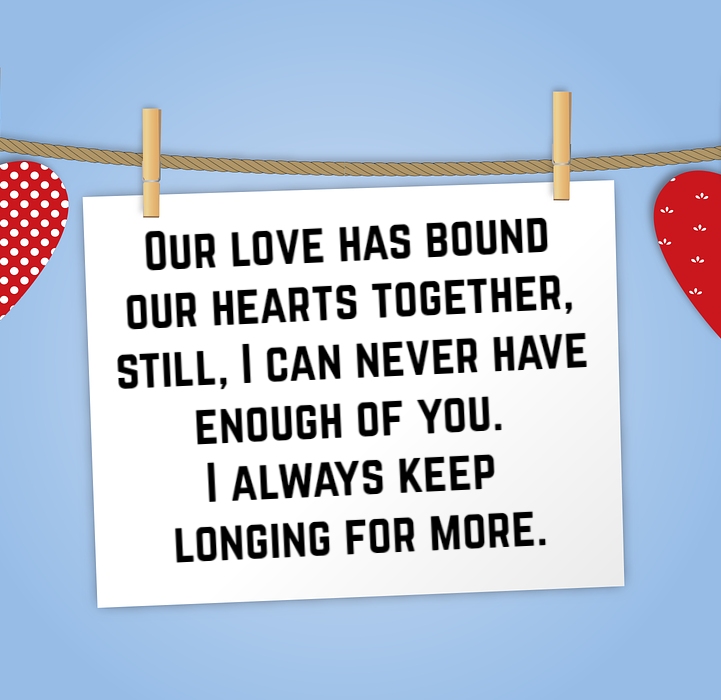 Our love has bound our hearts together, still, I can never have enough of you. I always keep longing for more.
---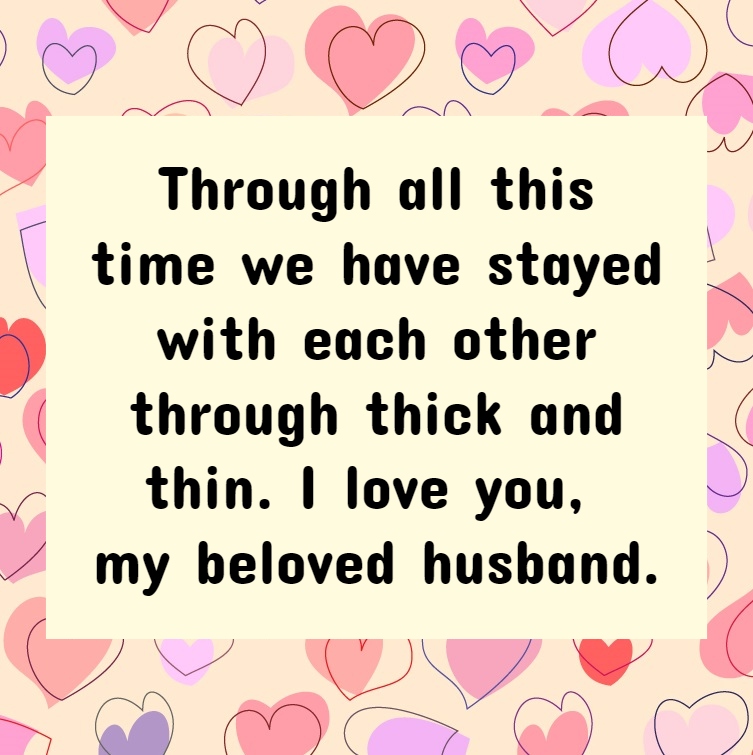 Through all this time we have stayed with each other through thick and thin. I love you, my beloved husband.
---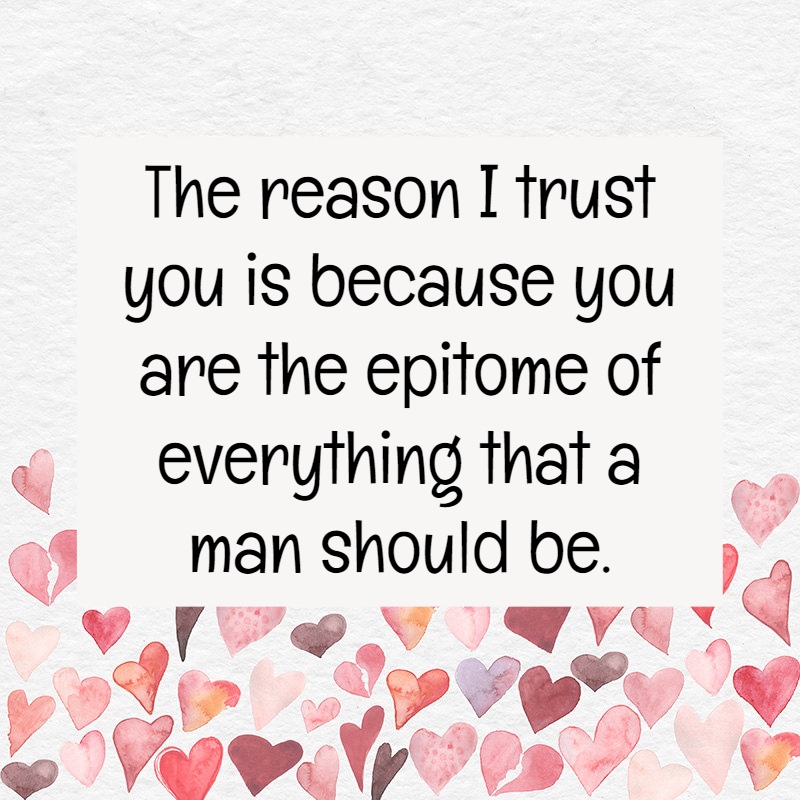 The reason I trust you is because you are the epitome of everything that a man should be.
---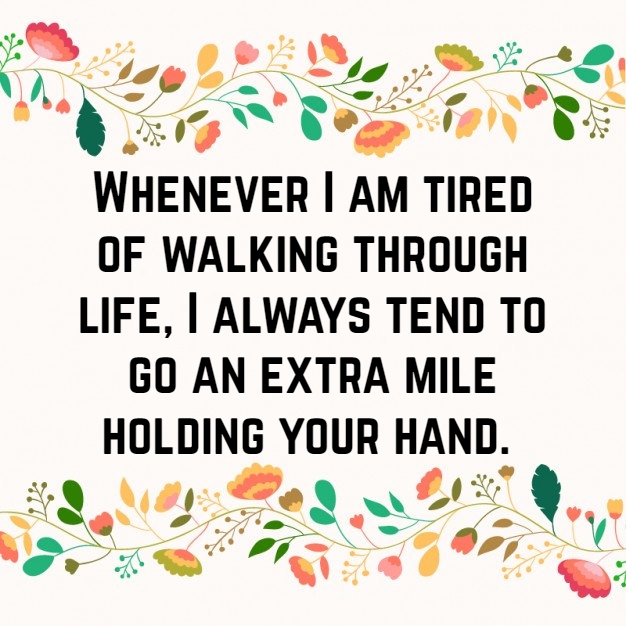 Whenever I am tired of walking through life, I always tend to go an extra mile holding your hand.
---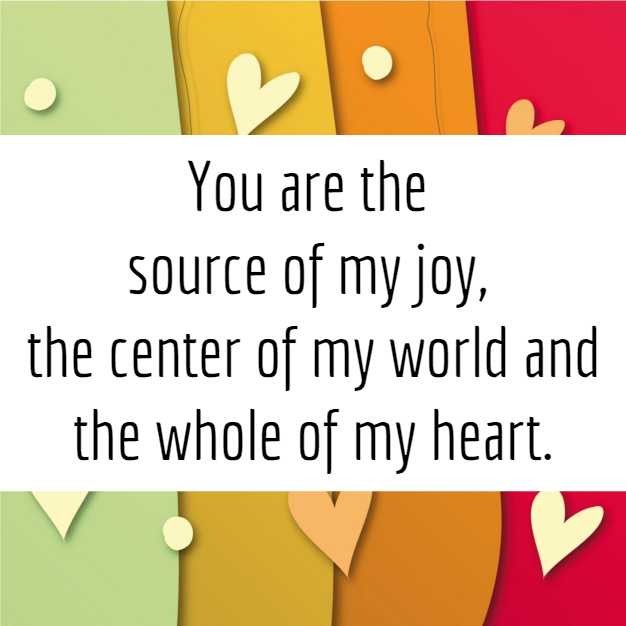 You are the source of my joy, the center of my world and the whole of my heart.
---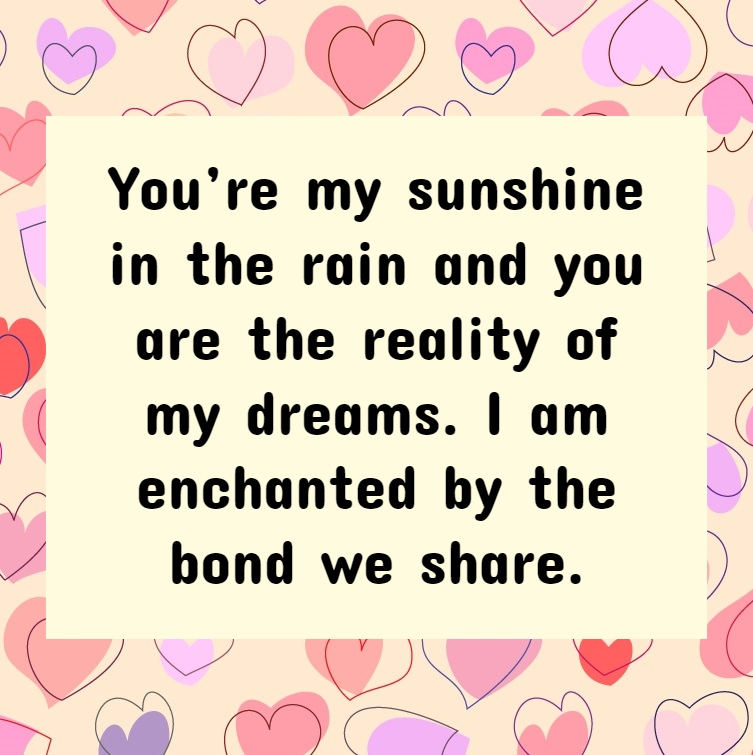 You're my sunshine in the rain and you are the reality of my dreams. I am enchanted by the bond we share.
---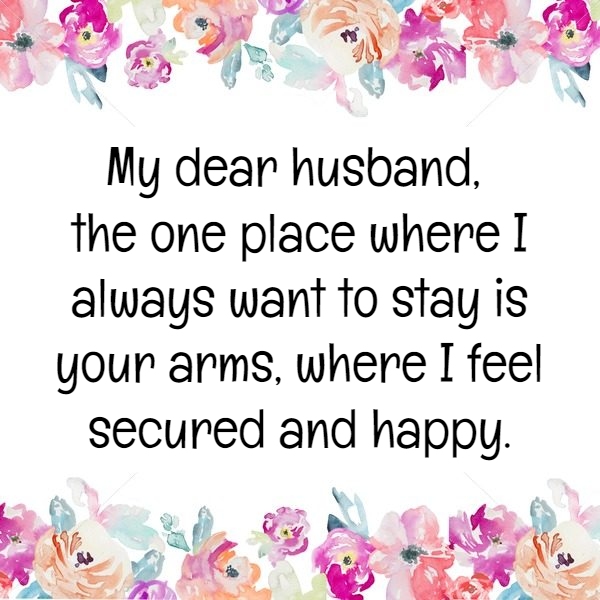 My dear husband, the one place where I always want to stay is your arms, where I feel secured and happy.
---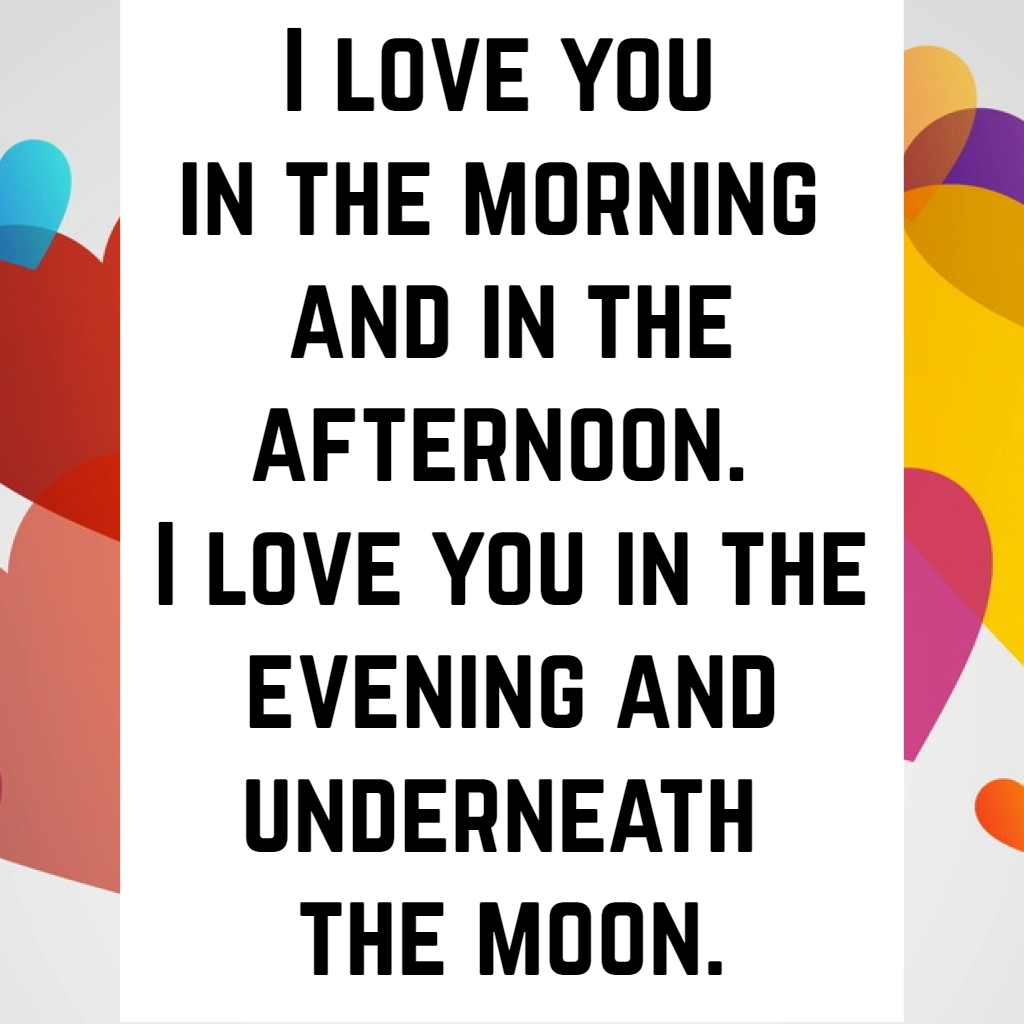 I love you in the morning and in the afternoon. I love you in the evening and underneath the moon.
---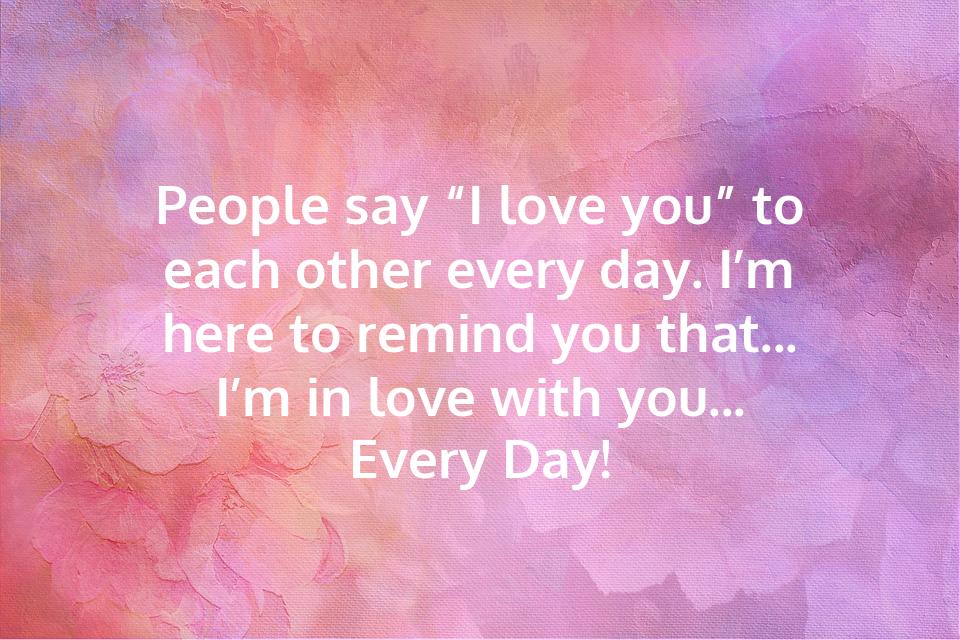 People say "I love you" to each other every day. I'm here to remind you that… I'm in love with you… Every Day!
---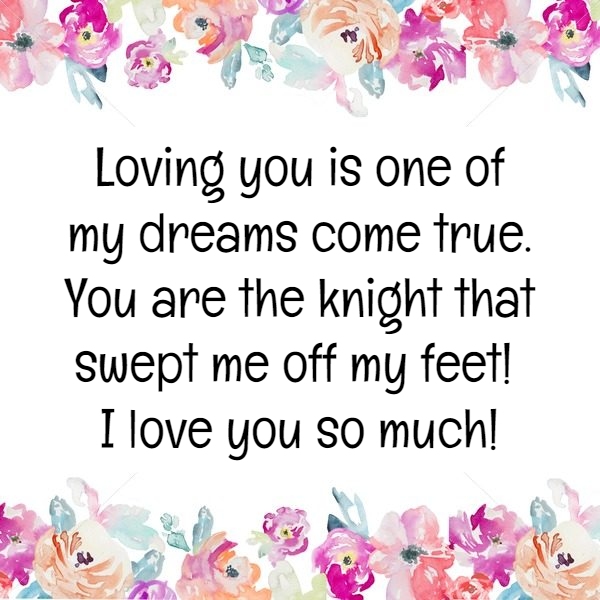 Loving you is one of my dreams come true. You are the knight that swept me off my feet! I love you so much!
---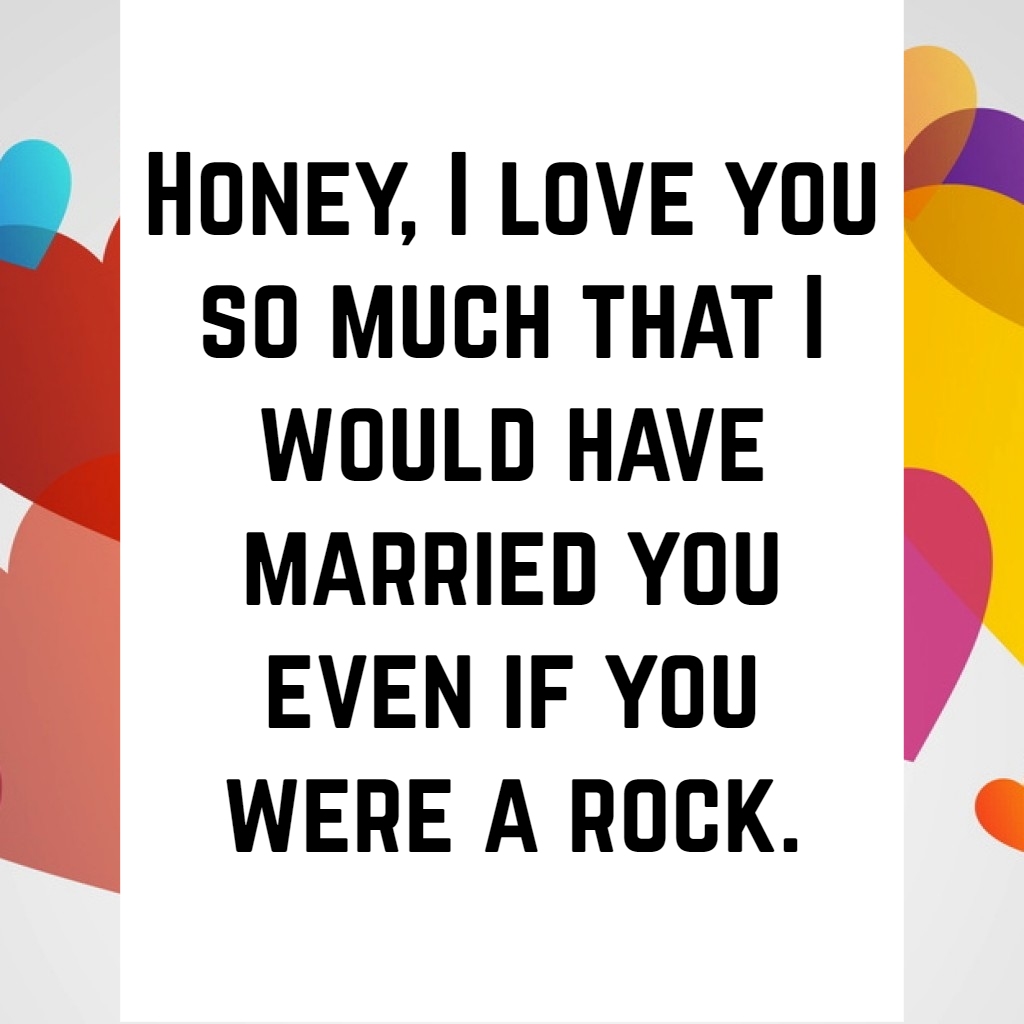 Honey, I love you so much that I would have married you even if you were a rock.
---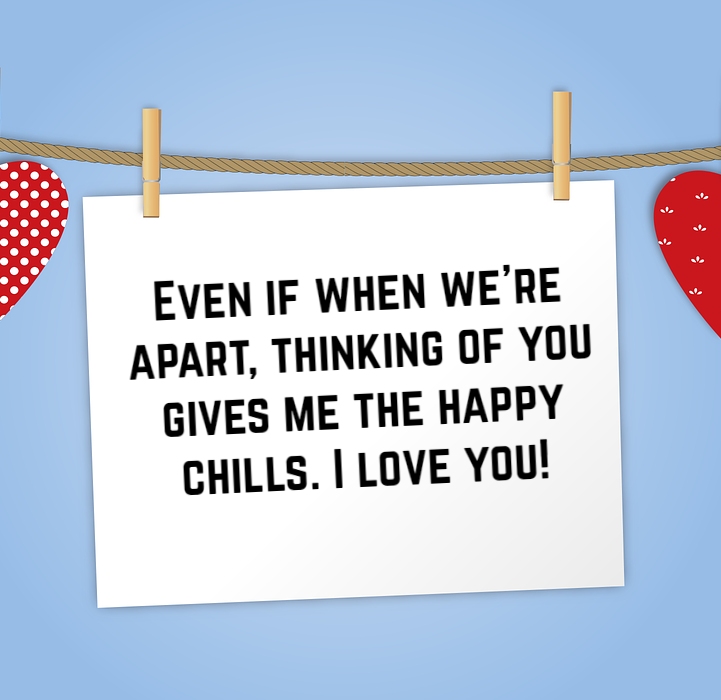 Even if when we're apart, thinking of you gives me the happy chills. I love you!
---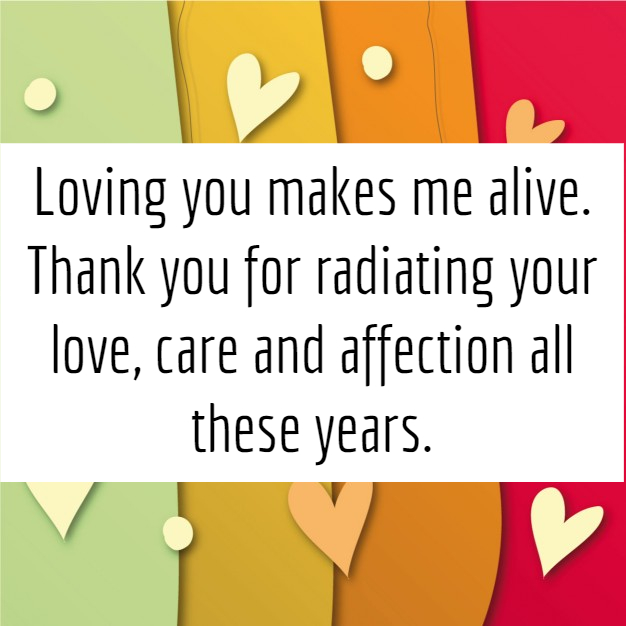 Loving you makes me alive. Thank you for radiating your love, care and affection all these years.
---
About Our Love Quotes for Husband
We put together this collection of love quotes for husband to feature the positive qualities of husbands, seen through the eyes of their wives. We hope you enjoy them, and that they help you celebrate your marriage.
Sometimes all the challenges of married life can make it hard to remember the good side of our husbands. That's when it helps to look for the positive in him, and remember the wonderful things that made us fall in love with him in the first place. No matter how much you disagree, and how much he drives you crazy, there is always something good to be grateful for.
It's a great idea to share precious moments and tell him that you love him as often as you can, as this will not only make your marriage more romantic, it will also strengthen the bond between you. Share your feelings of love as often as possible, in as many ways as possible. And sometimes it's actually the conflicts that bring you closer together, because you find a way to solve them and you learn to trust each other more because of that. Some say that love is when two souls inhabit the same body.
Most of us have no idea what we are getting into when get married. After all the romance and idyllic moments transition into day to day life, we discover that marriage can be hard work as well. Actually it's a full-time job, if there ever was one, but it's absolutely worth the effort, as the rewards are very sweet. After all, you get to spend your life with the love of your life. And instead of dwelling on the things you don't like about him, it's better to remember the things that you love.
Look for those precious things in your husband that will make you fall in love with him again and again. Especially if you've been married for a while already, it can be easy to take him for granted, and to stop noticing what's special about him. Instead remind yourself of those wonderful things every day, and try to see him as if you had just met.
If you try to think of one thing that you love about your husband, you'll probably find that you can easily find many. You'll be surprised how much we overlook all of those great sides of our husbands, and have come to expect them as normal. In that case, just learn to celebrate them again, and you'll be amazed how much goodness you can see in him.
Remember the time when you love was new, and you couldn't get enough of each other. Also remember all the good times you've shared, and all the fun you've had together. That's the starting point and foundation of your relationship, and it's always good to go back there, especially during challenging times. And isn't that what marriage is all about – sticking together through the good times and the bad?
Once you get good at seeing the best in your husband, it's not that hard to change the way you interact with him. You'll find yourself talking to him with encouragement instead of criticism, and forgiveness instead of anger. This is where your positive attitude has the power of transforming your relationship.
If you enjoyed these love quotes for husband, you might also like our mother daughter quotes, or browse more topics at Quotereel.